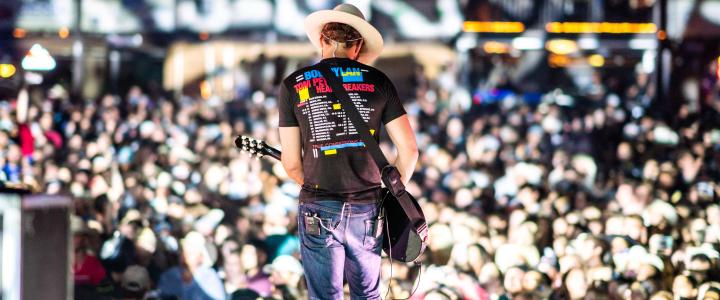 Above: Parker McCollum plays for a sold-out show at Whitewater Amphitheater on July 4th, 2021.  

Whitewater Amphitheater kicked off its 2022 season this past weekend with three nights of Jon Pardi, marking the start of a summer full of great live shows at the venue, which was recently nominated for the Academy of Country Music Award's Outdoor Venue of the Year alongside Red Rocks Amphitheater, The Wharf Amphitheater, and others. 

Jon Pardi drew big crowds for the entire weekend, no doubt driven by the popularity of his 2019 album "Heartache Medication". Friday and Saturday's shows were sold out for the 5,600 capacity venue. To add to the excitement, show opener Lainey Wilson was recently awarded New Female Artist of the Year and Song of the Year at the 2022 Academy of Country Music Awards and Best New Country Artist at the IHEARTRADIO Music Awards. 

Whitewater Amphitheater normally closes from October to April, however, thanks to the increased demand for live shows after many tour cancellations in 2020 and 2021, the venue will extend its season through October with Turnpike Troubadours taking the stage for the last leg of their reunion tour on October 21st and 22nd.

Other notable shows for the 2022 season include The Avett Brothers, Willie Nelson & Family, Parker McCollum, Coheed And Cambria, and Midland.

For dates and a complete list of shows, visit whitewaterrocks.com.