In 1845, Prince Carl Solms-Braunfels of Germany laid the foundation for New Braunfels, a city steeped in history. Even now, after more than a century, the town proudly maintains its German legacy. From delightful cuisine to lively festivals, local businesses, and historical architecture, the town is a true testament to its past. Anchoring this welcoming community is the New Braunfels Highway Visitor Center (HVC). Staffed by dedicated volunteers, the HVC warmly introduces visitors to the town's rich history and vibrant present. It's a popular spot for both residents and tourists, with various events being held throughout the year.
Volunteer Description 
Title:
New Braunfels Chamber of Commerce Convention & Visitors Bureau Tourism Ambassador
Summary Description: 
The volunteer performs alongside the Destination Experience Director to greet and welcome each visitor coming into the visitor center, providing a fun, enjoyable, and memorable experience for each guest.
Duties / Responsibilities: 
Greet all visitors and provide a welcoming experience
Provide accurate information and materials customized to each visitor's requests
Operate POS terminal to complete transactions 
Inform visitors of New Braunfels' unique history 
Utilize the Visitor Center computer according to established procedures
Stock supplies when needed
Be cognizant about river rules and safety
Perform other duties as assigned
Skills Needed / Preferred: 
Professional demeanor
Excellent communication skills
Positive attitude
Ability to determine visitor needs and answer questions
Knowledge and love for New Braunfels
Reliable
Time Commitment: 
For volunteers who are not members of the New Braunfels Chamber of Commerce, we kindly request a commitment to two 4-hour shifts per month. Our Destination Experience Director will make efforts to accommodate the schedule preferences of each volunteer.
Benefits to Volunteers: 
Meet and greet people from all around the United States and the world
Awareness of what is happening in New Braunfels
Invitation to all membership mixers and the annual banquet
Please note: Successful completion of a background check is required to fulfill New Braunfels Chamber CVB volunteer opportunities. 
Join us and be a volunteer for New Braunfels! If you're interested, kindly fill out the volunteer questionnaire online. If you have any inquiries, feel free to contact Brittany Hoffmann at brittany@innewbraunfels.com or (830) 625-7973.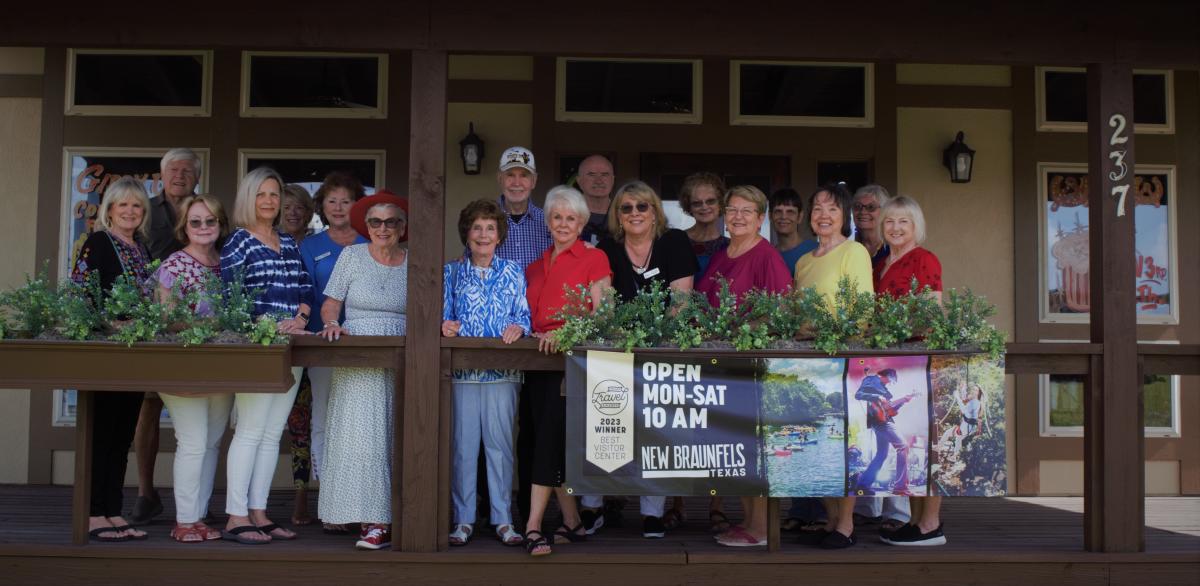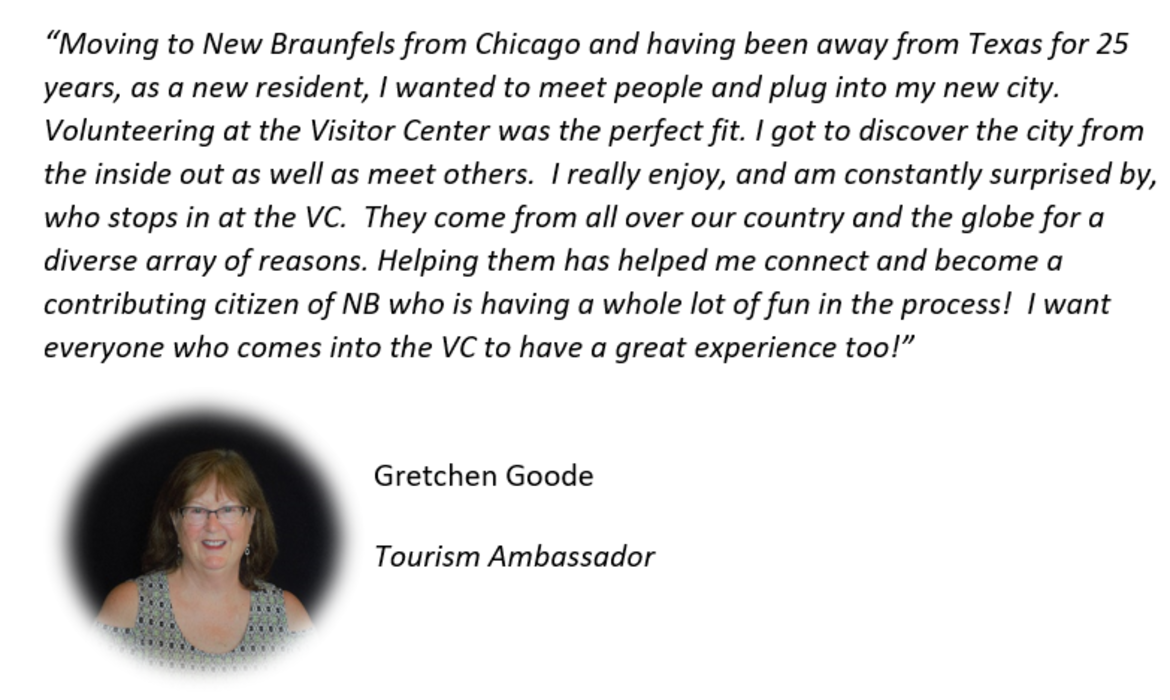 .