Exciting News: The Highway Visitor Center will reopen on March 11th for Spring Break!
Stop by during Spring Break to plan your New Braunfels experience with one of our friendly and super knowledgable tourism ambassadors.
If you see the iconic green Jeep Willys around town during Spring Break, be sure to snap a photo, post it on social media using #InNewBraunfels, and stop by the Visitor Center to snag a prize!
Hours of Operation: Monday through Saturday from 10am – 5pm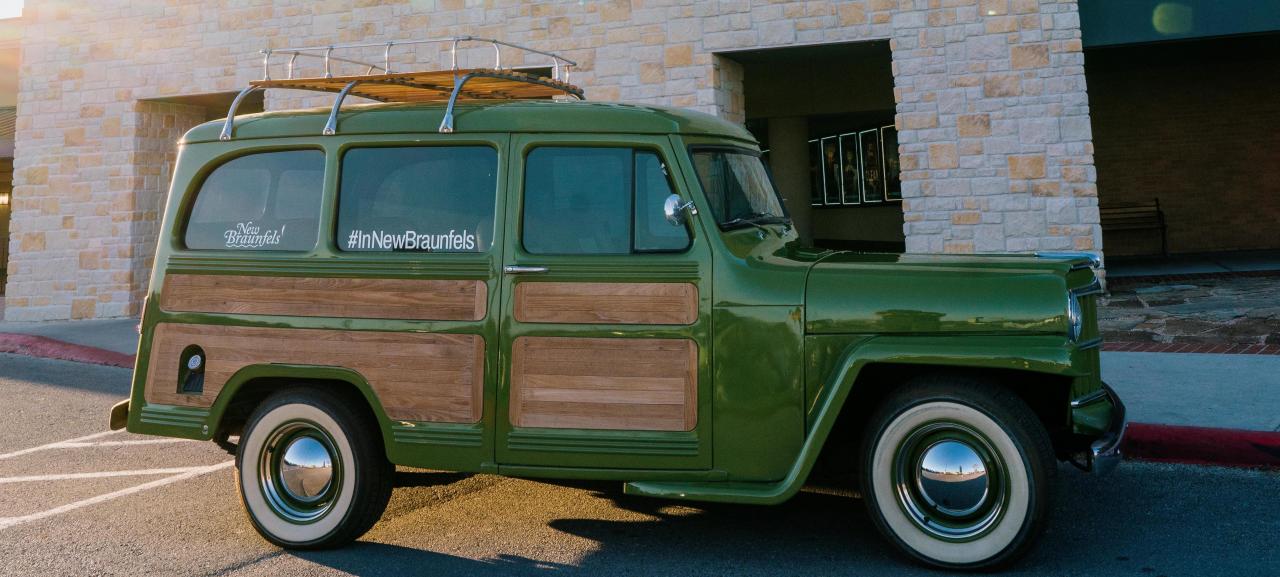 BLOG: New Braunfels serves up outdoor adventures for Spring Break
The first floats of the year on the world-famous Comal River typically happen when temperatures begin to rise in March where you can take in the blossoming trees and active wildlife. While tubing is always a highlight, spring break also offers plenty of other outdoor thrills in New Braunfels.
From viewing wildlife up close on an African-style safari to riding a zip rail high above the tree line, spring break means adventure in this historic Central Texas city.