Ayurveda Autumn Course
September 21, 2019

9:00 AM to 1:30 PM
Presented By:

Ayurvedic Living

Location:

Ashtanga Yoga Shala New Braunfels

630 Calhoun Dr.

New Braunfels, TX 78130
visit website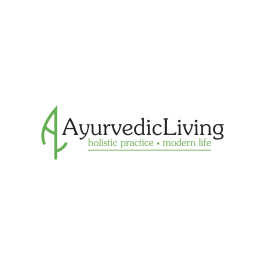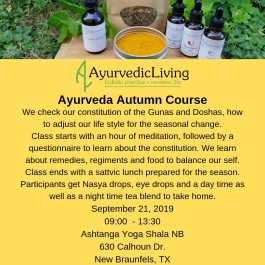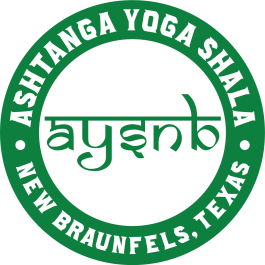 We check our constitution of the Gunas and Doshas, how to adjust our life style for the seasonal change. Class starts with an hour of meditation, followed by a questionnaire to learn about the constitution. We learn about remedies, regiments and food to balance our self. Class ends with a sattvic lunch prepared for the season. Participants get Nasya drops, eye drops and a day time as well as a night time tea blend to take home.

To sign contact us through the website, ashtangayogashalanb.com and we send you an invoice via square. Once the payment is through your spot is reserved. Space is limited!

Feel free to get in touch with any questions you have!