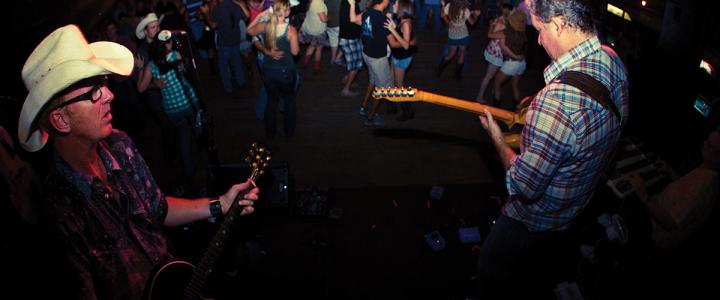 Hey Folks,
Love is in the air, and so is some great music to love, right here, 'In New Braunfels'.  Another newcomer to Gruene Hall is on his way, this Friday night. Colter Wall is coming in as the hot new singer songwriter. Colter Wall is a young Saskatchewan born songwriter and performing musician. Steeped in Old Timey material and traditional Americana, Wall's sound is comprised of resonate and raw baritone vocals, Folk and Bluegrass style guitar and banjo picking, steady kick-drum stomping, and visually provoking, story telling lyrics. Wall Draws influence from legends of the past such as Hank Williams, Robert Johnson, Bob Dylan, Johnny Cash, Townes Van Zandt, and The Band, as well as more modern Americana pioneers including Shovels and Rope, Jack White, Ray Lamontagne, and Shakey Graves. Despite only recently beginning his musical career, Colter Wall has been seen in the company of Saskatchewan's infamous gritty bluegrass trailblazers,The Dead South. Wall has had the opportunity to open for The Dead South on several occasions with more show's upcoming. In addition to racking up memorable live shows across the province, Wall is planning on releasing an EP in the summer of 2015 and has been busy recording at Regina's own Studio One. From dive bars to fundraiser galas, Colter Wall has a history of leaving audiences in shock at the maturity of his voice as well as his songwriting. I have heard great things about this young man. He will hit the stage about 9pm. 
While we are on the subject of Gruene Hall lets just stay there for the rest of this edition, Saturday Night brings the one and only 'SHINY RIBS' to the historic honky tonk! SHINYRIBS is the continuation of Kevin Russell's musical journey that began in Beaumont, TX when, at 14, he found his father's guitar under his bed, along with a sewing machine, a billy club and a box of comic books. Luckily he chose the guitar. Following his family's oil boom and bust migratory path he landed in Shreveport, LA where he formed his first band. Picket Line Coyotes were a Husker Du meets Elvis Costello hybrid that lived and died between the "Arklatexabamassippi" borders much like their unfortunate animal namesake. That's what took him to Austin where The Gourds were born from those Coyote ashes. That storied band of pumpkins came to an end after 18 years of good times and hard travelin'. From that point on Russell, has been riding high on the Shinyribs river of country-soul, swamp-funk and tickle. A Shinyribs show is an exaltation of spirit. It's a hip shaking, belly laughing, soul-singing, song-slinging, down-home house party. All styles of American music are likely to be touched on, squeezed on, kissed on by this world-class band featuring Winfield Cheek on Keyboards, Keith Langford on Drums, Jeff Brown on Bass, the Tijuana Trainwreck Horns, and The Shiny Soul Sisters - Kelley Mickwee & Alice Spencer. Whether on his 6 string Uke or his Electric guitar or singing a cappella, Russell will entertain you like no one else. The freedom with which he moves, coupled with his incredible voice is an experience in and of itself. His original songs laced with magical-realism along with novel interpretations of popular songs old and new (George Jones, TLC, Leadbelly, T-Pain) are the true art that runs throughout. He's Burl Ives meets Al Green; Hank, Jr. meets Teddy Pendergrass. Wendell Berry meets Chuck Berry. This show is ALWAYS a must see in my opinion!! Get there early, get up close and HANG ON!! Doors are at 8pm.

Valentines Day will bring good 'ol Dale Watson to Gruene Hall. This throwback to REAL country music will play nonstop dance tunes all night for you and your love. Dale Watson, keeper of the true country music flame, latest album Call Me Insane, was recorded in Austin with veteran producer Lloyd Maines (Robert Earl Keen, Jerry Jeff Walker, etc.). The Austin-based honky-tonker carries on in the tradition of Johnny Cash, Waylon Jennings and Willie Nelson with his "Ameripolitan" brand of American roots music.
Album highlights include "Jonesin' For Jones," a love song to the music of the legendary George Jones, "A Day At A Time," about "getting by by barely getting by;" "Call Me Insane," the album's moody title track; "Bug Ya For Love," a fun warning to all the single ladies, and "Mamas Don't Let Your Cowboys Grow Up To Be Babies." (Yes, it is an answer song to the Waylon Jennings/Willie Nelson hit.) "Crocodile Tears" is a tear-in-your-beer country song that sounds like an instant classic and "Burden Of The Cross" reveals Watson's serious side.
Call Me Insane was recorded in Austin by Watson and his ace touring band, "His Lone Stars": Don Pawlak (pedal steel), Mike Bernal (drums & percussion), and Chris Crepps (upright bass & background vocals). Dale plays electric guitar throughout and Lloyd Maines added acoustic guitar. They were joined in the studio by Danny Levin on piano and the Honky Tonk Horns: Jon Blondell (trombone), Joey Colarusso (saxophone), and Ricky White (trumpet). 
"Having known Lloyd over 20 years and worked with him as a musician, I knew he was a great guy and picker," Watson says. "But having Lloyd produce your record is like letting your mom in your kitchen. You know you're gonna like what comes out and it's amazing how such basic ingredients can be made even better. He is an artists' artist.
The admiration is mutual. "I've been a Dale Watson fan since I played steel guitar on some of his early records," Maines says of the sessions. "My early musical influences are the same as Dale's. We both grew up playing real country music. Dale is one of a very short list of today's artists who still keeps it real country. I'm honored that he asked me to produce his new record. I think he knew that I would maintain the integrity of his passion for the music."
Dubbed "the silver pompadoured, baritone beltin', Lone Star beer drinkin', honky-tonk hellraiser" by The Austin Chronicle, Watson sat in with Jimmy Kimmel's house band as a guest on Jimmy Kimmel Live (ABC) from SXSW 2015. He also emceed the first ever SXSW "Ameripolitan" showcase featuring the best of Honky-tonk, Outlaw Country, Rockabilly and Texas Swing music.
Since the release of El Rancho Azul in 2013, Watson's profile has risen considerably via appearances on The Late Show with David Letterman (CBS), Austin City Limits and The Sun Sessions(PBS) and as a guest on NPR's Wait Wait... Don't Tell Me. A veteran touring artist and consummate entertainer, he is on the road more than 300 days a year. He also put his money where his heart is and took over ownership of two struggling Texas honky-tonks, the Little Longhorn Saloon in Austin (home of Chicken $#!+ Bingo) and The Big T Roadhouse in St. Hedwigs (outside San Antonio).  If not on the road, he and His Lone Stars perform at one of them each Sunday.
Dale has flown the flag for classic honky-tonk for over two decades. He's christened his brand of American roots "Ameripolitan" to differentiate it from current crop of Nashville-based pop country. The Alabama-born, Texas-raised Watson may be the hardest working entertainer today and is rapidly approaching legendary status.  He is a country music maverick, a true outlaw who stands alongside Waylon Jennings, Willie Nelson, and George Strait as one of the finest country singers and songwriters from the Lone Star State. And if you need another endorsements, Willie Nelson has said that Dale, is one of his absolute favorites…so there! His new Album 'Call me Lucky' is due out February 15th.
Get out there and do some two steppin'.
And finally, what I believe to be one of the top female vocalists on the planet will play this historic hall three nights in a row February 15-17. Leann Rimes will perform three uniquely different shows.
LeAnn Rimes has sold more than 44 million albums, won two Grammy® Awards, three Academy of Country Music Awards and 12 Billboard Music Awards. Rimes is the youngest recipient of a Grammy® Award, and was also the first country recording artist to win in the "Best New Artist" category. 
Rimes has placed 42 singles on the Billboard Hot Country Songs chart, 13 of which are top-10 hits, and has scored numerous hit singles in her career, including "Can't Fight the Moonlight" which went #1 in 11 countries, and "How Do I Live," which is the second longest charting song ever on the Billboard Hot 100 chart. Having released more than ten studio albums, three compilation albums and two greatest hits albums in her illustrious career, Rimes sets her sights on releasing her most personal album yet, Spitfire, in spring 2013. Her first single from the new album, "What Have I Done," will be released December 10, 2012. 
Rimes is as an accomplished actress and author, including writing two children's books Jag and Jag's New Friend, as well as the novel, Holiday in Your Heart and the inspirational book What I Cannot Change. She also has a new book in its beginning stages focusing on life's crossroads. 
LeAnn has long-supported a variety of charity organizations including advocating for the National Psoriasis Foundation, The Coalition to Salute America's Heroes and StandUp For Kids. She most recently began work with The Trevor Project, an organization that provides crisis intervention and suicide prevention services to lesbian, gay, bisexual, transgender and questioning youth.
Tickets are still available, and every time I have worked with her, she is just as amazing!! I highly recommend this show!! So come visit Gruene Hall this week...In New Braunfels !
I've dropped a little video here of Leann, just to prove my point!
Until next time...
Cheers!