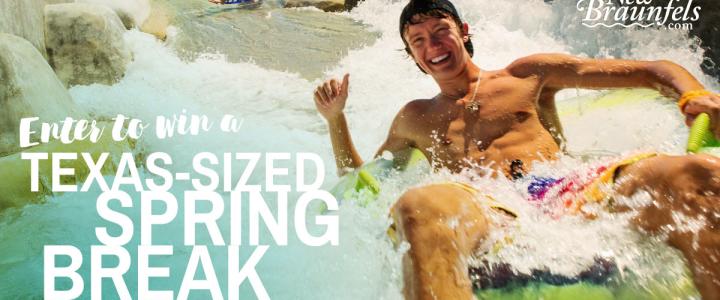 Spring Break Nears - the CVB Prepares
You may be aware that nearly all of Texas' schools and colleges will be taking their Spring Break during March 9-17th. As such, New Braunfels is expecting to be filled to the brim with visitors from near and far. 
Schlitterbahn will be opening their Blastenhoff portion of the park which includes the Master Blaster, Wolf pack, and over 20 acres of fun. All of our other family-friendly attractions such as the Caverns, Wildlife Ranch, Drive-In Theatre, and Texas Ski Ranch will be fully open and welcoming to our guests. We will also be hosting the Hill Country ComicCon for the first time, and we look forward to the economic impact that event brings. 
The CVB has prepared for this season by updating our billboards, printed creative ads, digital ads, and website. We've also been curating web content and retargeting key personas to help further drive the message of a vintage family vacation in New Braunfels. 
One component of this is a social sweepstakes, which will run from Jan 31 to Feb 10. I wanted to give a quick thanks to our headlining partner - Schlitterbahn Waterpark & Resort for providing not only tickets but an overnight stay. Stars & Stripes Drive-In Theatre for the 4 Pack of Movie Tickets. And key local restaurants for their participation as well. 
Look for correspondence later on in February as we start to assist with filling any vacancies.