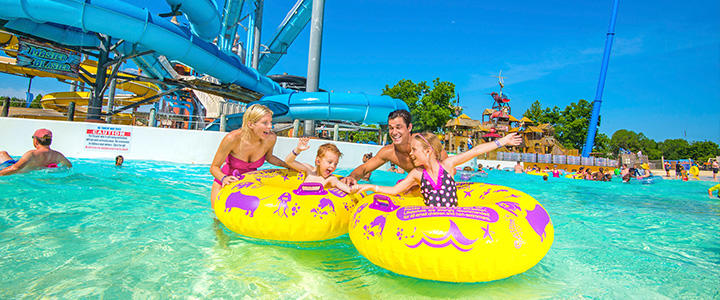 From Priscilla Aguirre, mySA  

Get your bathing suits out. Schlitterbahn in New Braunfels kicks off its 43rd operating season by opening back up on Friday, April 15. For the 2022 season, the 70-acre waterpark has invested more than $4.5 million in upgrades and improvements, according to a news release from the company.

From its upgrades, the waterpark refurbished one of the most popular areas of the park, the Lagoon Activity Pool. Additionally, the business enhanced park amenities for guests such as the addition of shade structures, upgrades to its resort and a new B&B Barbecue truck that will serve slow-smoked barbecue, including beef brisket and pulled pork.

The company upgraded the building exteriors with a fresh coat of paint and new landscaping, as well as furniture. Guests also can now bypass the ticket booths with their season pass or pre-paid tickets, and buses have been added to the shuttle fleet.

"For more than 40 years Schlitterbahn has taken pride in the experience our guests have when they visit us," Darren Hill, vice president and general manager of Schlitterbahn, New Braunfels, stated in the release. "This season we are building on that experience with more shade, new food options and important upgrades to iconic attractions."

The 2022 Season Operating Calendar can be viewed on the waterpark's website. Guests can experience the fun and thrills all season long with a 2022 Season Pass which includes unlimited visits, exclusive discounts and pays for itself in less than two visits.

Remember, coolers are welcome, and parking is always free.

Read the original article here.