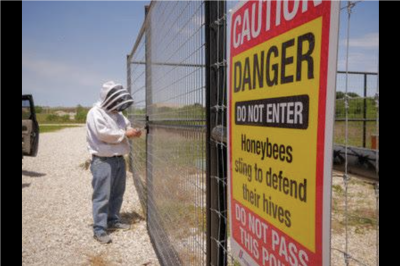 The New Braunfels, Texas-based Charlie Bee Company is the subject of a new unscripted reality series currently available for streaming on Amazon Prime.
The show is called "Charlie Bee Company" and follows the exploits of honeybee expert Charlie Agar and his fellow beekeepers, Al Friedle and George Thomas, in the Texas Hill Country.
"People know about the plight of pollinators, and the show is a great opportunity to both educate and share our passion for bees, beekeeping, and the ecology of our beautiful Hill Country," Agar said in a press release.
The pilot episode is now available to rent and purchase on Amazon Prime and will be available to stream for free on December 24. Production company Iniosante is currently looking for underwriter support to produce season one for air on KLRU-TV, PBS Austin.
Viewers are encouraged to share the pilot episode and leave a review. To make a tax deductible donation to fund the Charlie Bee Company TV series on PBS, visit IFP.org.