Gov. Greg Abbott issued an executive order last week, allowing restaurants to open their empty dining areas at 25% capacity.
One of those restaurants to reopen dine-in service last weekend was The River House on New Braunfels Street.
Ross Wilkinson, the restaurant's owner, said his establishment has been providing food with a curbside-to-go service model for several weeks.
"Since the virus hit, to be honest with you, it's been pretty bad," Wilkinson said of his business. "But the outpouring of support that we've gotten from our customers and our community has definitely kept us going. We maintained a to-go only model that was kind of like, we called it Take n' Bake, so stuff was oven ready. The idea of doing what we do and having people either rush to their cars or rush home and eat it hot — it just made more sense for us to prepare it for them to go finish it at home like a chef had cooked it there in their kitchen so they could have it piping hot."
He said the state's reopening order provided an opportunity to "just get out there and start doing our thing as soon as possible and get better and better and better at our new protocol."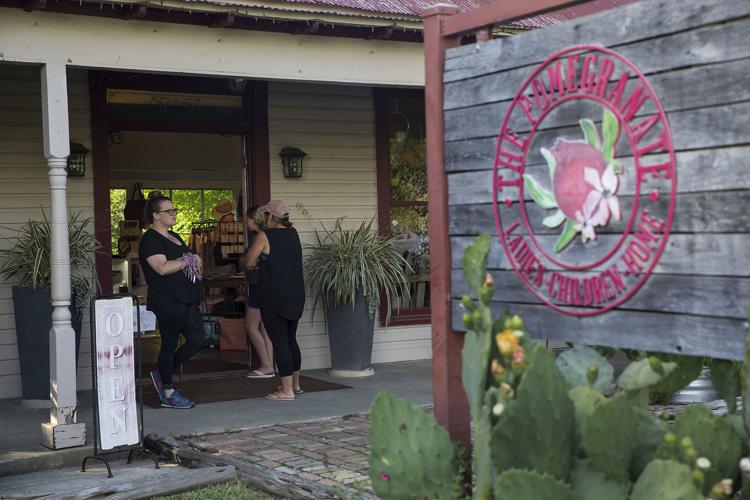 The eatery has been successfully serving small groups around 20, he said, which usually works out to be a rehearsal dinner type sized party, a supper and song audience or wine dinners.
"Whenever we sell those, the idea is a very intimate crowd," he said. "So when we saw the 25% (executive order), it almost fell directly in line with that format of set menus, fixed price, and try to create value out of the whole experience of being served in a don't lift a finger kind of way. The other thing we didn't want to do is have our guests feel like they're being rushed out the door because of the 25% thing."
While some restaurants in New Braunfels may have opened last weekend, others are indicating through social media and websites that they would remain closed and offer carry-out and drive-thru services only, citing health and safety concerns.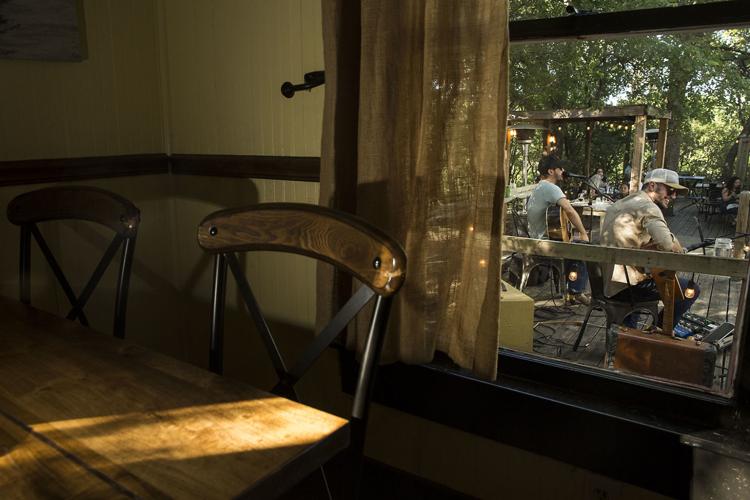 The state's restaurant advocacy organization, the Texas Restaurant Association, or TRA, projected that nearly 700,000 jobs and $4.2 billion in revenue was lost in the state in April.
In response to the governor's executive order, TRA released recommendations on how eateries in the state could reopen for dine-in service.
Called the Texas Restaurant Promise, the plan details how restaurants could reopen while protecting the health and safety of employees and patrons.
Some of the recommendations in the plan include: using disposable menus that are new for each patron; limiting tables to six or fewer guests; using signage or floor markings to encourage social distancing; allowing or requiring employees to wear gloves or masks; and conducting health surveys with employees before each shift.
Restaurants would also be responsible for sanitizing common areas and surfaces regularly, providing hand sanitizer or hand-washing stations upon entry and exit, sanitizing tables and chairs after each use; and providing disposable utensils.
The executive order also allowed movie theaters to open. The Stars and Stripes Drive-In on Kroesche Lane in New Braunfels opened to movie-goers on Friday using social distancing practices and selling advance tickets.
"It was great to see people back at the drive-in for a safe movie night," said drive-in owner Ryan Smith. "Everything went great."
Smith said the theater maintained 25% capacity in its building and restrooms while limiting cars to every other parking space to maintain social distancing.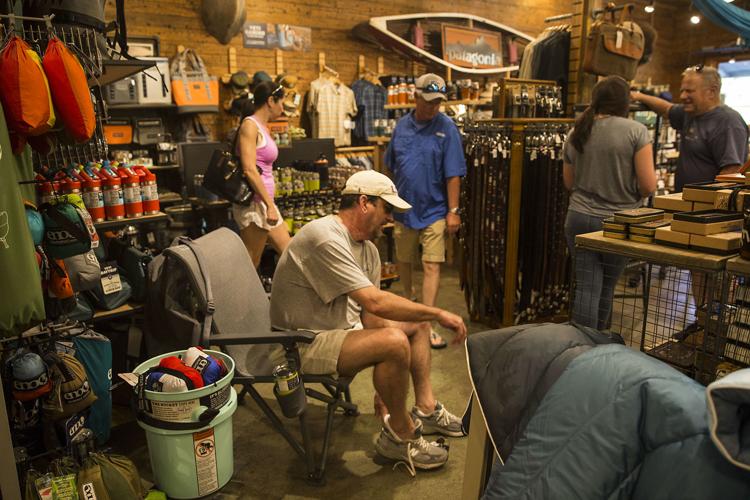 "Some of our screens were sold out every night," he said. "We were very encouraged this weekend with so many people coming out to the drive-in. They were thanking us for being open. We're so grateful that we can give a safe option for families during this time."
Ryan said the theater plans to add "Rockin' Eats" back to the menu soon and provide an online ordering option.
EVO Entertainment announced it would open venues in Kyle and Schertz on Monday with limited operations. However, its site at Creekside Town Center in New Braunfels will remain temporarily closed.
The company also announced it is relaunching the EVO Drive-In experience in Schertz and planning to expand to Kyle and San Marcos.
Back at The River House, Wilkinson said despite the challenges, it was good to see customers again.
"I can see all these familiar faces out there that I haven't seen in so long, and I'm just excited to engage with people again," he said. "That's why we got in this business. But as far as moving forward, I don't know. The Take n' Bake, yes, that's here to stay. That's something I actually tried to institute like four years ago before any of this because I just liked the idea."
Customer capacity in restaurants and theaters could increase to 50% by May 18.