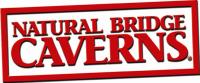 FOR IMMEDIATE RELEASE
CONTACT: Melody Goeken, Publicist
Cell: 210-315-4655
Email: Melody@thewoodagency.com
NATURAL BRIDGE CAVERNS UNVEILS MULTIMILLION DOLLAR TECHNOLOGY EXPANSION TO ENHANCE POPULAR "DISCOVERY" TOUR
Upgrades Include Programmable LED Lighting, Underground Wi-Fi and
Weather Stations to Monitor Cavern Environment.
New Braunfels, TX (August 31, 2020) – Natural Bridge Caverns continues to celebrate the 60th anniversary of the discovery of Texas' largest cavern system by giving visitors the gift of experiencing their popular Discovery Tour with a brand-new, multi-faceted, multimillion-dollar lighting, communications and technology enhancement.
Guests now have the opportunity to see Natural Bridge Caverns in a whole new light. Literally. The popular, original cavern tour, known as the "Discovery Tour" was lit by cave developer Jack Burch in 1963, which at the time was very progressive incorporating some 319 light fixtures and burning approximately 34,580 watts of power. Over time, the original lighting and communications system became challenging to maintain and repair. This new fully programmable, computer-controlled LED lighting installed by the Germany-based cave lighting experts at Cave Lighting, CL., who have installed more cave lighting systems than any other company in the world, now incorporates over 1,200 fixtures and uses less than 5,000 watts of power while illuminating and showcasing the giant chambers and formations of Natural Bridge Caverns in a way never before seen in North America.  
The vision for the project has been years in the making. Natural Bridge Caverns President and CEO Brad Wuest began talking with world-renowned lighting specialist Cave Lighting, CL. in 2014, with the physical installation beginning in October 2019.  
"While serving as president of the International Show Caves Association, I have had the opportunity to see some of the best examples of show cave lighting systems around the world," said Brad Wuest, president and co-owner of Natural Bridge Caverns. "The original Discovery Passages lighting system served us well for the past 56 years, but since then there have been significant advancements in lighting, communications technology and equipment. The goal was to replace our old system with the very best state-of-the-art lighting and communications system that would be better for the cavern environment, safer, more energy-efficient, low maintenance, dynamic, programmable, and enhance our guests experience by providing superior illumination of our spectacular cavern system."
 "There are other systems like this in place in show caves throughout the world, but our new lighting system is the first of its kind in North America. Having toured our caverns thousands of times, I am amazed how some speleothems that were never before visible, now look so beautiful and chambers and formations I already loved look even better than before," noted Travis Wuest, vice president and co-owner of Natural Bridge Caverns. 
A crew of seven highly experienced multinational caving specialists from Germany, Romania, and Spain, along with the team at Natural Bridge Caverns designed the system and performed the installation, often having to use vertical gear and rope to climb to reach the highest points or descending to depths throughout the cavern to place light fixtures in the best locations. This is essentially like rock climbing underground while carrying the additional weight of the lighting equipment. Their depth of knowledge, skill, and experience enabled them to place lights in superb locations to highlight the truly world-class features that Natural Bridge Caverns offers.
The cooler color temperature LED lamps show off the beautiful contrast of true colors inside the caverns.  Scenes are brighter with more definition and clarity and showcase additional features of the chambers and formations never seen before. In contrast to its brightness, the programmable and dynamic lighting also utilizes moments and areas of shadow and darkness to provide mystery and dramatic effects when lights fade on and off.  
More than 10.5 miles of electrical wiring and 3,000 feet of fiber optic cable was installed in the cave. This state-of-the-art system includes Wi-Fi which greatly improves communications for both safety and operational efficiency. Underground visitor Wi-Fi along the tour now gives guests the opportunity to immediately upload selfies and images from their smartphones all while 180 feet below the earth's surface. 
Along with the environmental and economic benefits of low energy consumption, the new low voltage LED lighting system is safer for guests and the cavern. LED fixtures produce less heat and have a longer life. The project's other environmental enhancements include the installation of weather stations both inside and outside the cavern system that measure temperature, barometric pressure, humidity, and water levels for times when the aquifer rises into the cavern system. A central computer hub collects data throughout the day and will alert the team of any significant changes. Data collected will be used to establish a seasonal baseline and monitor any significant changes over time which can be shared with the scientific community. 
Before the new installation, old static lighting had to be turned on with switches inside the cavern.  Now guides carry handheld remotes to operate the lights in each room based on set programs. The old static lighting systems zones turned on and off large sections of the cavern which required leaving the lights on all day. 
The new programmable lighting system allows formations and zones within chambers to be highlighted (turned on and off) as a tour guide takes guests through the cavern, which greatly reduces the amount of light cast on the fragile cavern environment and reduces the proliferation of algae growth, known as Lampenflora. The system is backed up by batteries and generators should the cave experience loss of power and lights are fully submersible for times when the aquifer rises into the deeper passages of the cavern.
"With this new programmable lighting system, many of the fixtures are expected to last up to 10 years. This can save us thousands of man-hours in maintenance and replacement costs," said Travis Wuest. "The quality of the LED light reveals textures and colors in the cave that we've never seen before. Programming allows us to create beautiful scenes for guests and allows us to turn off lights as guests move from room to room inside the cave, or to illuminate specific speleothems that guides are interpreting." 
Former guests will experience the familiar Discovery Passages in a dynamic brand-new way and see the beautiful cavern in a whole new light with many more formations now illuminated and showcased throughout the tour. This project comes 60 years after the caverns first discovery and represents the single largest expansion and investment to Natural Bridge Caverns, paving the way for future high-tech opportunities underground.
Special thanks to the team members and partners involved in this project. In total, seven Cave Lighting, CL employees, 10 staff members from Natural Bridge Caverns, and several businesses from the community, listed below, contributed to the installation.
Cave Lighting, CL.: 
Alexander Chrapko (Germany), Vladimir Vashkevich (Germany), Adrian Kondacs (Germany), Dan Ciulpan (Romania), Tudor Rus (Romania), Tudor Marin (Romania), Alejandro Gomez (Spain) 
Natural Bridge Caverns: 
Matt Carr, Justin Royce, Dillon Ellis, Nathan Hinkie, Breanna Hild, Claire Rosales, Arnold Bednorz, Brent Thomson, Kelly Eckerle, Cory Garcia.
Additional support: 
M&S Engineering (New Braunfels,) Seguin Electric, Hierholzer Engineering (Marion,) Crawford Electric Supply (New Braunfels,) PassmoreVR (Austin,) and Barcom Technology Solutions (San Antonio) 
Click to Download before and after stills, raw unedited b-roll with natural ambient sound and interviews.
ABOUT NATURAL BRIDGE CAVERNS
26495 Natural Bridge Caverns Rd, Natural Bridge Caverns, TX 78266
https://naturalbridgecaverns.com/  l 210-651-6101  l  https://www.facebook.com/naturalbridgecavernstx/ 
@NaturalBridgeCaverns l #NBCavernsTX
On March 27, 1960, four college students, Orion Knox Jr., Preston Knodell Jr., Al Brandt, and Joe Cantu from St. Mary's University in San Antonio began an underground exploration that ultimately would reveal the most extensive, largest cavern system in Texas. After hearing of an incredible 60-foot natural limestone bridge, which later became the caverns' namesake, the students asked landowner Clara Wuest if they could investigate what laid beneath their family's ranch. On the cavers' fourth expedition, they uncovered a long, narrow crawlspace that ultimately opened into 2 miles of virgin caverns. Today, their discovery is recognized as one of the world's premier show caverns. 
Natural Bridge Caverns located between San Antonio and New Braunfels in Comal County, Texas, offers year-round activities including multiple cavern tours, a maze, an adventure course, gemstone mining, restaurants, and shopping. Grounds offer several ideal settings for weddings, groups, and birthday parties. Christmas at the Caverns includes holiday light displays and carolers throughout the caverns.
Natural Bridge Caverns is owned and operated by the Wuest family and is a designated Texas Historic Site, National Natural Landmark, and is listed on the National Register of Historic Places. 
-END-