Celebrate this delicious day by scoring a deal on a pie from your favorite restaurant or bakery.
by Tracey Stewart January 14, 2021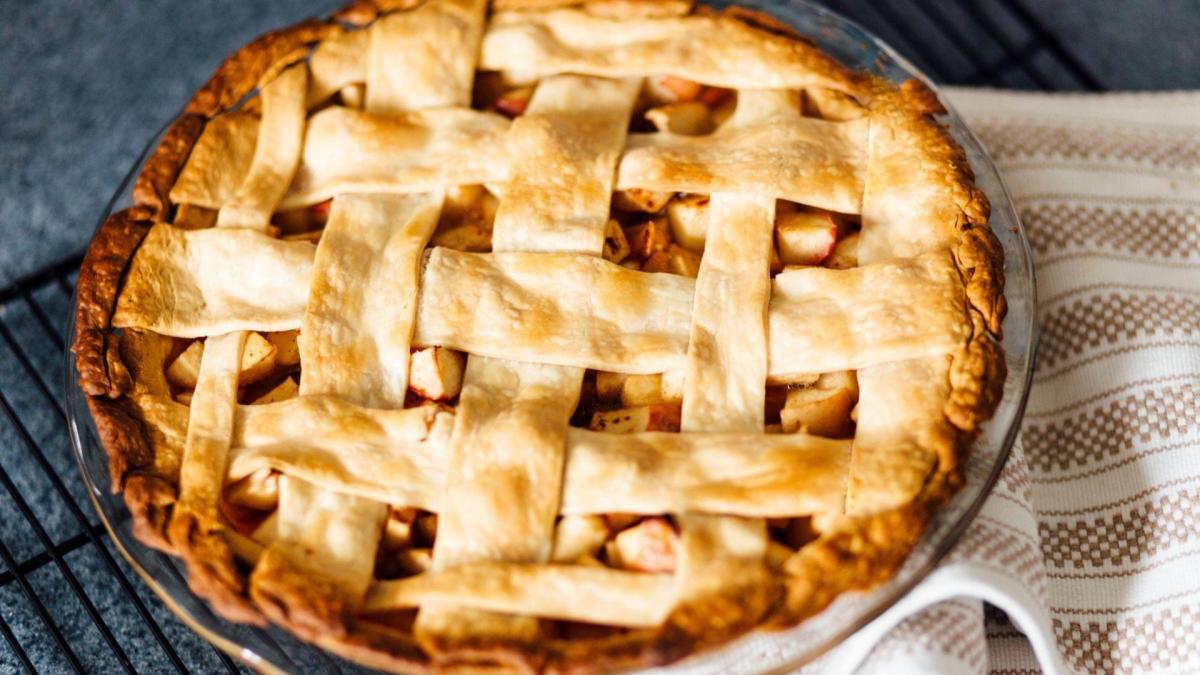 Few things are as comforting as pie—or as diverse. Pies can be sweet, filled with fruit or loaded with cream. They also can be savory, stuffed with meat and bathed in gravy. Not to mention the many other variations of pie like ice cream pie, whoopie pie and moon pie. Pie is simply the all-around MVP of food.
Although National Pie Day is a holiday made up back in 1986 by a true devotee of all things pie, we can all agree that it is a most welcome delight as we begin 2021. Even if you've never taken notice of National Pie Day before, allow some time on Saturday, Jan. 23 this year to savor your favorite flavor of pie or venture into uncharted pie territory. And if you need a little encouragement, check out the irresistible pie imagery on Instagram at #nationalpieday.
Disclaimer: Please read all coupon details and call your local restaurant to make sure the offer is eligible for your location.
Nationwide Pie Day Deals & Freebies
Bakers Square: So, you want your pie now and don't want to wait for Saturday, Jan. 23? No problem. On Wednesday (any Wednesday), take your pie-craving self to Bakers Square from 10:30 a.m. until close, and enjoy a FREE slice of pie with any entrée and beverage purchase. Dine-in only.
Coco's Bakery: Maybe you hit up Bakers Square the Wednesday before National Pie Day but here it is, Wednesday again. What to do? Head to Coco's Bakery where you can enjoy a FREE slice of pie with the purchase of an entrée or family meal. Available all day, every Wednesday for pickup or delivery. Use the code FREEPIE.
Grand Traverse Pie Company: Get a FREE slice of Michigan fruit pie—Apple Crumb or Cherry Crumb with ANY purchase on National Pie Day. That purchase could be a cup of coffee or even a slice of pie. Want pie delivered to your doorstep? Grand Traverse Pie Company ships anywhere in the country for you to enjoy, give as a personal or corporate gift. They also offer a pie-of-the-month club.
Marie Callender's: As you might expect from Marie Callender's, they offer a wide variety of ways to celebrate National Pie Day. Consider first, the choices: layered pies, pot pies, pub pies or sweet treat pies. And for deals, we've got two for you: Enjoy one appetizer, two entrées and two slices of pie for $30. Or get yourself the Pot Pie Family Meal To-Go—four mini pot pies, salad and cornbread for $39.95, or add a pie to any family meal for just $10.
O'Charley's: Wednesday should be renamed Pieday! At O'Charleys, you can get yourself a FREE slice of pie with the purchase of an adult entrée. Even better, order a Family-Style Meal To-Go and snag a whole pie for FREE. Available for to-go and curbside orders only. Not available for delivery or dine-in orders.
Red Robin: Come for the classic Mountain High Mudd Pie on National Pie Day, and extend your experience by enjoying Red Robin's desire to give its customers true, everyday value when dining out by offering a variety of Bottomless options. Far beyond unlimited drink refills, Red Robin offers unlimited refills on sides when purchasing a burger, sandwich, or entrée, unlimited refills on their Bottomless Root Beer Float and even a Bottomless entrée, the Mac It Yours and Swirly Twirly Pasta, which now come with free refills.
Shari's: National Pie Day, Jan. 23, falls on Saturday this year. But feel free to make Wednesday your own personal Pie Day and head over to Shari's for a FREE slice of pie with the purchase of an entrée or family meal. Available all day, every Wednesday for dine-in, pickup or delivery. Use the code FREEPIE.
Village Inn: Get a FREE slice of select pies when purchasing an entrée and dining in at Village Inn.
Local, Hometown Pie Treats and Events
Ak-Chin Circle Entertainment Center: If you find yourself in Phoenix, head to the restaurant at Ak-Chin Circle Entertainment Center in nearby Maricopa, AZ, for a piece of Banana Cream Pie for only $4.
Common Tart: On National Pie Day in Tulsa, OK, the first seven people in line at the Common Tart will receive a free slice of pie. They'll have door prizes, raffle tickets and more in celebration of National Pie Day.
Cowboy Harley-Davidson of Austin: Motorcycles and pie might not seem like a natural pairing, but in Austin, Texas they strive to "keep it weird." To that end, head to Cowboy Harley-Davidson of Austin between 11 a.m. and 2:00 p.m. CST for their tasty pie event
Doughbox Bakery Sauder Village: Sauder Village, in Archbold, Ohio will be saluting National Pie Day with special deals and samples at the Doughbox Bakery and discounts at the Barn Restaurant. There will be free samples while supplies last and $1.00 off a slice of pie at the Barn Restaurant with any meal purchase.
Eckert's Country Store & Farms: The ultimate way to celebrate National Pie Day is taking place in Belleville, IL where, at Eckert's Country Store & Farms—only on Jan. 23—you can enjoy a BOGO apple pie deal. Choose from Dutch Apple Pie, Caramel Apple Walnut Pie, Double Crust Apple Pie and No Sugar Added Apple Pie.
Hill Country Pies: Order your homemade pie for National Pie Day from this New Braunfels, Texas pie shop and use the code "pieday15" to receive 15% off your order. Place your order by Jan. 19 and get free delivery in the New Braunfels area on Friday.
The Elegant Farmer: If you live in Mukwonago, WI, you probably already know that the "best pie in America" according to the Wall Street Journal, Gourmet Magazine, Milwaukee Magazine and the Food Network can be found at The Elegant Farmer. Get on over there on Jan. 23 and 24 to enjoy their $11.99 8-inch Apple and Fruit Pies and Crisps, (regularly $16.99) to celebrate National Pie Day.
Linvilla Orchards: Extending the one-day National Pie Day holiday in Media, PA, not far from Philadelphia, is Linvilla Orchards. From Jan. 22 through Jan. 24, all pies are $5 off. On this 300-acre family farm, you'll find over 40 flavors of pie and plenty of family fun as well, including mini-golf and loads of barnyard animals.
Get Your Pie Treats Delivered
Betty's Pies: Even if you don't live near Two Harbors, MN, you can still enjoy one of Betty's Pies 40 flavors, ready to ship from their kitchen on Lake Superior's North Shore to your front door. All the standards are there, but so too is their famous Five-Layer Chocolate, Coconut Cream, Toffee Cream and Turtle Coconut Pies. Have fun choosing, and when you're ready, place your pie order here
Blue Owl Bakery: Thanks to The Travel Channel, Oprah's O Magazine, The Today Show, Bon Appétit and The Wall Street Journal (just to name a few), you may be familiar with the Kimmswick, MO home of the Levee High© Caramel Apple Pecan Pie created by the Blue Owl Bakery. What you might not have known is you don't have to come to it, it will come to you. Order your favorite Blue Owl Bakery pies from Goldbelly.
Dangerously Delicious Pies: There was a man, a musician in fact, who lived in Baltimore and made some mean pies. Fifteen years ago, for his side gig, he founded Dangerously Delicious Pies. Rodney "The Pie Man" Henry came up with the Baltimore Bomb, a fudgy chess pie loaded with a Baltimore favorite—Berger cookies. Order a variety of seasonal fruit pies as well from Dangerously Delicious Pies at Goldbelly.
Emporium Pies: Handmade from scratch with local ingredients and shipped with delightful floral packaging, the Dallas, Texas' artisanal pie company, Emporium Pies, makes uniquely named pies like Lord of the Pies and The Drunken Nut, putting imaginative twists on classic flavors. Order Emporium Pies from Goldbelly.
Four & Twenty Blackbirds: If you don't find yourself in Brooklyn, but have a hankering for a pie from Brooklyn's Favorite Pie Shop, Four & Twenty Blackbirds, you're in luck. You can order Four & Twenty Blackbirds unique Matcha Custard pie, Lemon Chess, Salted Caramel Apple and more from Goldbelly.
Julian Pie Company: While famous for their apple pie (made from apples grown on their own orchard), should you choose one of Julian Pie Company's other fruit pies, we won't consider it cheating. But do yourself a favor and order the apple. Let us know if you don't agree that it captures the essence of the small mountain town of Julian, CA, while also soothing the soul. Place your pie order here.
Little Pie Company: With too many accolades to list, the Little Pie Company in Manhattan, has made just about every "Best" list a pie company could hope for, including Sarah Jessica Parker's "Non Negotiable Thanksgiving Dishes." So do yourself a solid and celebrate National Pie Day by placing your pie order here.
Michele's Pies: Year after year, a small pie company in Norwalk, CT wins first place in the National Champion Pie Contest. And by year after year, we mean Michele's Pies has racked up 33 awards. You couldn't go wrong with the Country Apple, but where else could you find an award-winning Macadamia Coconut Crumb pie? Once you've finally decided, you can order Michele's Pies from Goldbelly.
Panbury's: A truly unique take on pie, Atlanta's first South African pie shop, Panbury's, specializes in English, Australian and South African style hand-pies and family pies. Free shipping is available on their sausage rolls, hand pies and mini pies, and they can be shipped anywhere in the U.S. Place your pie order here.
Pink Pie: An icon of the Miami food scene and named Florida's Best Pie Shop by USA Today, Pink Pie is a labor of love for the husband and wife duo Michael McGowan and Paloma Machado-McGowan. If you've never had a mini pie served in a jar, National Pie Day is as good a time as any to get hooked. Order Pink Pie pies from Goldbelly.
Rock Springs Café: While you aren't able to place online orders for all 20+ flavors of pies made by the unique Rock Springs Café in Rock Springs, AZ, you can get the Jack Daniels Pecan Pie and the Tennessee Lemon Pie delivered to your door. We aren't sure you really need much more than that. We sure don't. Place your pie order here.
Sweetie Pies Bakery: Named Bon Appetit's "Best Mail-Order Pies" and Food & Wine's "America's Best Pie Spots," this Napa Valley pie company has also had its classic American pies featured in USA Today, Martha Stewart Living and on the Food Network. Order Sweetie Pies Bakery pies from GoldBelly.
The Elegant Farmer: Ever had a pie baked in a paper bag? And why would you? Well, if you want to taste pie crust so flakey it'll make you swoon, you'll hop online and snag a taste of the Mukwonago, WI hometown treasure, a pie from The Elegant Farmer. The award-winning Apple Pie Baked in a Paper Bag is a natural for celebrating National Pie Day. Place your pie order here.
The Pie Hole: If you live in or around Los Angeles, you've been treated to the sweet and savory offerings of The Pie Hole for a while now. For the rest of us, we can order their unique bits of pie (called Pie Holes), whole pies and savory mini pies online. Place your pie order here.
Tiny Pies: When you open any kind of food establishment in Austin, Texas, you'd better bring your A game. Tiny Pies does that and more. They have tiny sweet pies, savory mini pies, breakfast pies and not so tiny pies. Tiny Pies even has gluten-free and vegan crust options (they are in Austin, after all). Place your pie order here.
Willamette Valley Pie Company: The Willamette Valley in Oregon is renowned for its berries (well, wine too, but that's another article). In Salem, OR, you'll find the home of Marionberry Pie at the Willamette Valley Pie Company. The Roth family grows their own strawberries, raspberries, boysenberries, blueberries, blackberries, cranberries, and of course, the treasure of the Oregon berry world, the Marionberry. By turning those berries into pies, they practically coined the phrase farm-to-table. Want a slice of berry deliciousness delivered to your door? Place your pie order here. You won't be disappointed.