https://www.ksat.com/news/local/2023/06/08/ksat-goes-on-late-night-frog-expedition-at-natural-bridge-caverns-to-see-whats-croaking-in-the-water/
SAN ANTONIO – They make up some of the unique sounds of the South Texas wildlife, and a KSAT crew recently got a rare look at frogs in their natural environment.
Local biologist Jeremiah McKinney is conducting a three-week habitat surface survey to count frogs at the Wuest family ranch at Natural Bridge Caverns.
A KSAT crew had the opportunity to go with McKinney on a recent late-night frog counting expedition.
"It's breeding season right now. We've had a lot of rain this spring. Frogs need water to breed because they lay eggs in the water," said McKinney, founder and principal at Blackland Environmental. "It's a perfect time to go look for frogs because that's when they're vocal, they're calling each other and they're out breeding."
The recent rain has helped the frog population, but the drought and urbanization remain a threat, especially in Comal County, one of the fastest-growing counties in the country.
"It's important to preserve those species just for the ecological benefit of it, but it's also important for the people that live in those areas. Amphibians are really important as an indicator species or for the health of an ecosystem because they're exposed to the water," said McKinney. "You can really tell how healthy or unhealthy an ecosystem is by a lack thereof or a species abundance of amphibians, frogs and toads."
McKinney can identify a frog species by hearing how it croaks. During this most recent expedition, McKinney spotted five different frog species native to Texas, including the Green Treefrog, Leopard frog, Cricket frog, Cope's Gray Treefrog and the Gulf Coast Toad, the most common toad in the state. Fortunately, none are endangered at the moment.
"So far, we've documented seven different species of frogs and toads, and there's potential to get up to, I think, 12 that are known in the county because of the habitat conditions here," said McKinney. "I think we're almost close to getting almost everything that we could document here. There's a couple more species yet that we have to document."
There are more than 40 known species of frogs or toads in the state, according to Texas Parks & Wildlife.
"It's important to preserve those species just for the ecological benefit of it, but it's also important for the people that live in those areas," said McKinney. "We're trying to understand what's on this ranch and to get a picture of what's going on to help the adaptive management and with hopes to enhance the management that we're doing out here and the species, not just for the intensive purpose of understanding it, but also for sharing it with the public."
Watch the video above to check out our exclusive trip to Natural Bridge Caverns to explore the native frog life.
Copyright 2023 by KSAT - All rights reserved.
---
ABOUT THE AUTHORS: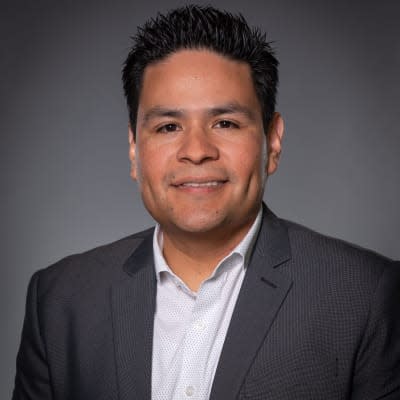 RJ Marquez is co-host of KSAT News Now and reports for Good Morning San Antonio. He's been at KSAT since 2010 and covered a variety of stories and events across the San Antonio area. He also covers the Spurs for on-air and digital platforms, including his Spurs newsletter. RJ has reported stories for KSAT Explains.
Gavin Nesbitt is a photojournalist and video editor who joined KSAT in September 2021. He has traveled across the great state of Texas to film, conduct interviews and edit many major news stories, including the White Settlement church shooting, Hurricane Hanna, 2020 presidential campaigns, Texas border coverage and the Spurs.