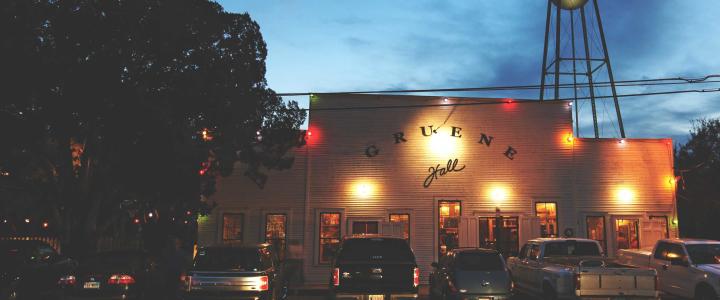 Historic Dance Hall Recognized as Nominee for Best Club of the Year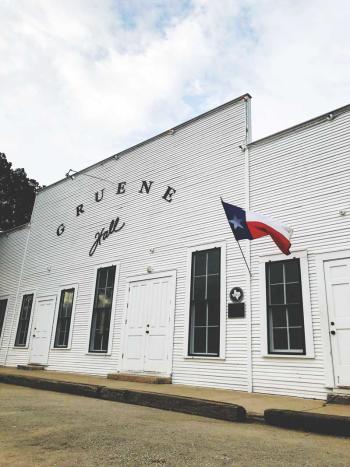 New Braunfels, Texas–April 20, 2023 – Gruene Hall, Texas' Oldest and Most Famous Dance Hall has been nominated for an Academy of Country Music (ACM) Award for the first time in its 145 year history, vying for Best Club of the Year honors at this year's ACM Awards.
"It's such an exciting honor," says Mary Jane Nalley, Co-Founder of Gruene Hall and CEO of Molak Corporation. "We've been extremely fortunate to have so many cool things happen at the Hall, and being nominated for an ACM Award is another example of one of those unexpected things we get to be a part of. It's our first time being nominated, which is kind of crazy and super thrilling."
The 58th Academy of Country Music Awards will be hosted by Dolly Parton and Garth Brooks on May 11, at Ford Center at The Star in Frisco, Texas. Industry Award winners will be presented at Academy of Country Music Honors, a special event held in August at the historic Ryman Auditorium in Nashville, Tennessee.
Since 1975, Gruene Hall has played host to hundreds of celebrities whose photos adorn its walls. Many former "new talents" such as George Strait, Hal Ketchum, and Lyle Lovett played the Hall in their early days.
By design, not much has physically changed since the Hall was built in 1878. The 6,000 square foot dance hall with a high piched tin roof still has the original layout with side flaps for open air dancing, a bar in the front, a small lighted stage in the back and a huge outdoor garden.
Today, Gruene Hall is known for attracting locals and visitors alike, enticed by the cold beer, relaxing beer garden and live music seven days a week.
Other ACM Club of the Year nominees include Coyote Joe's in Charlotte, Grizzly Rose in Denver, Joe's on Weed Street in Chicago, and Billy Bob's Texas in Fort Worth.
About Gruene Hall
Built in 1878, Gruene Hall is Texas' oldest continually operating and most famous dance hall. Gruene Hall is internationally recognized as a destination tourist attraction and major music venue for up-and-coming as well as established musical artists. A person catching a show at Gruene Hall never knows if the artists they are seeing will be a star of tomorrow; but they can know the music will always be top notch.
Website – www.gruenehall.com
Facebook – https://www.facebook.com/gruenehalltx
Instagram – https://www.instagram.com/gruenehall/