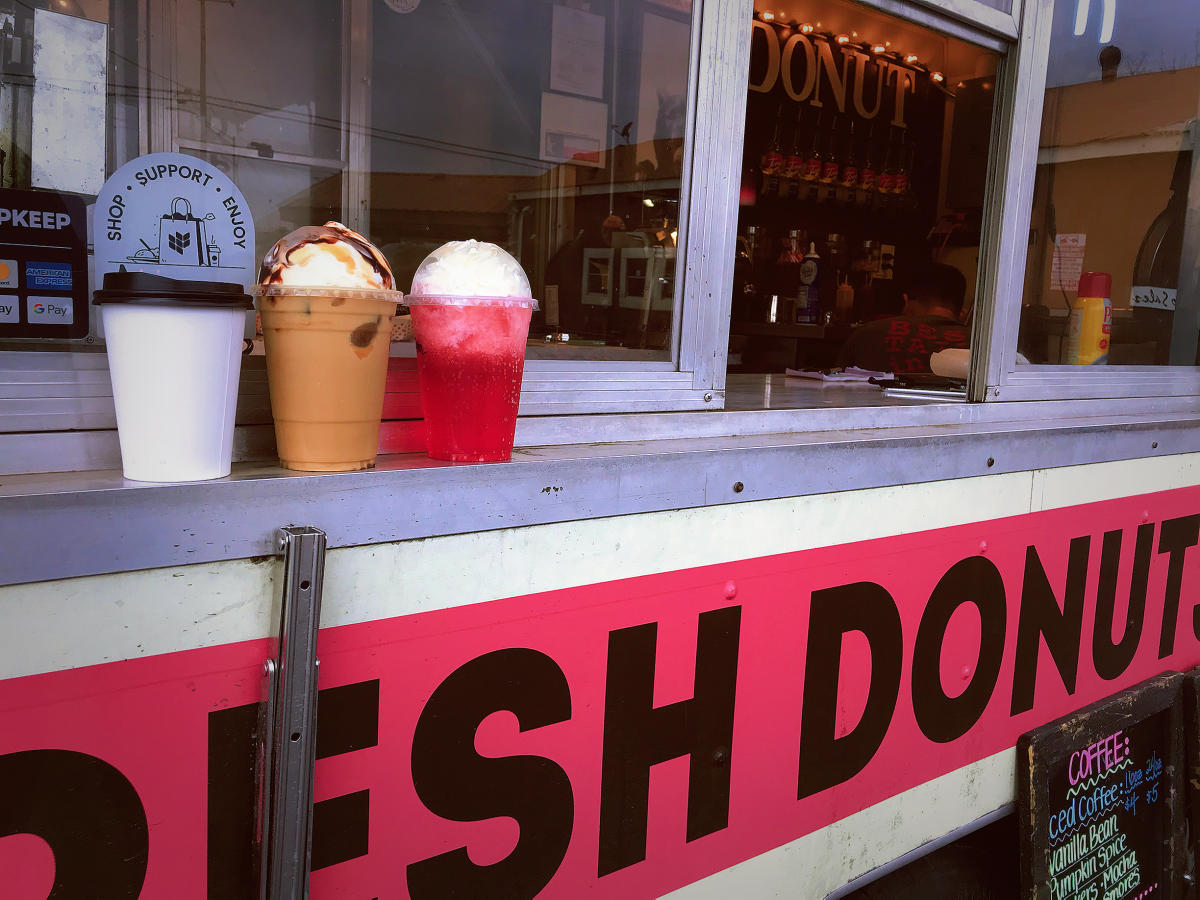 Dive in Donuts just celebrated their 1 year anniversary of opening and we couldn't be happier for them and really, for us to. Cause we've got them here in New Braunfels serving us noms!! #blessed
---
"Qu'ils mangent de les beignets."
Let them eat donuts
                    -21st century Marie-Antoinette
---
They're fun. They're delicious. They're miniature donuts. And the whole parking lot in front of the Dive in Donuts food truck smells like funnel cake. You can smell it in your car when you pull up. What can beat that?! Nothing.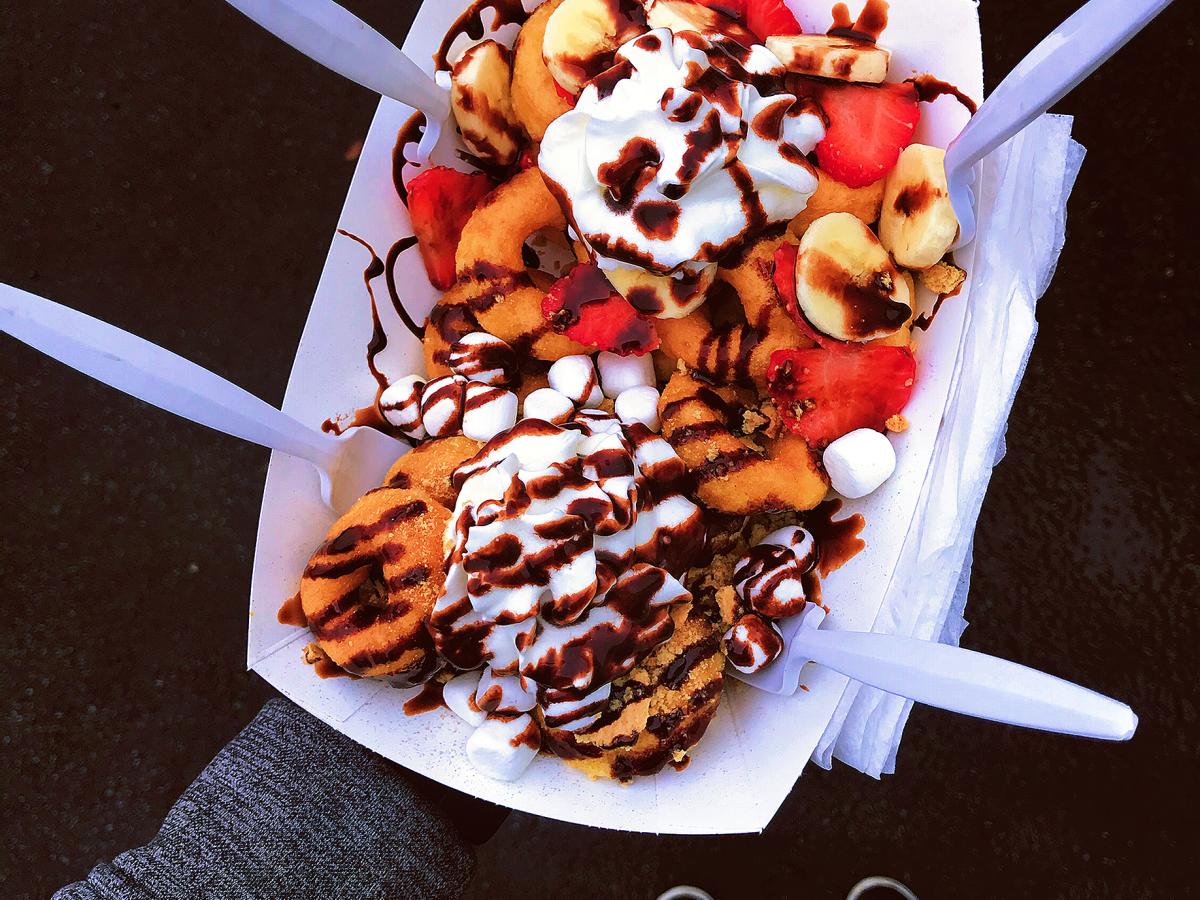 The menu features many a donuts, tasty drinks, and coffee.
We liked everything that we tried but our favorite was honestly the more stripped, simple donut. There were glazed, powdered sugar, and cinnamon donuts. I was spearing mini donuts with a fork and then swirling to combine the different flavors. It was delicious!!! The donuts taste more like a traditional amusement park funnel cake, with a light outside that squishes and an airy fluffiness in the middle. Just too good.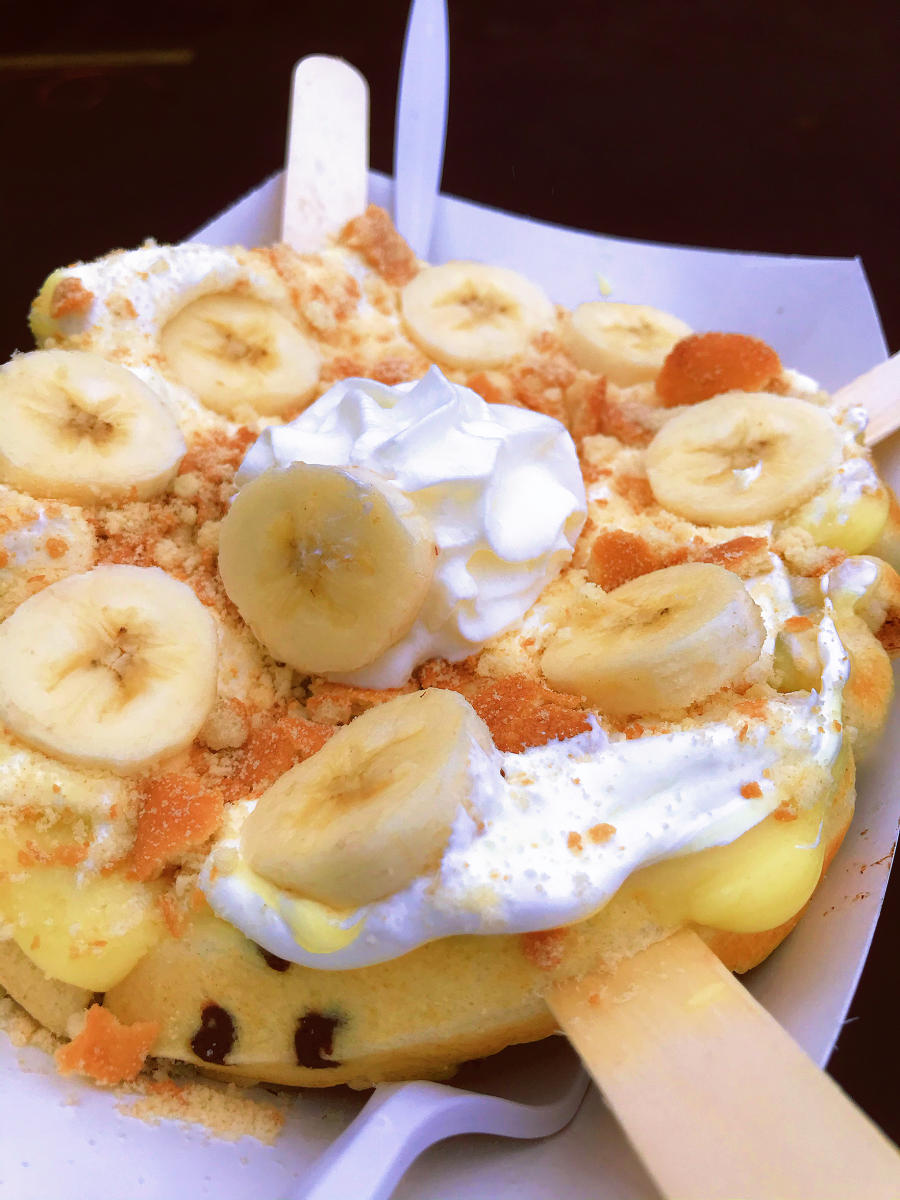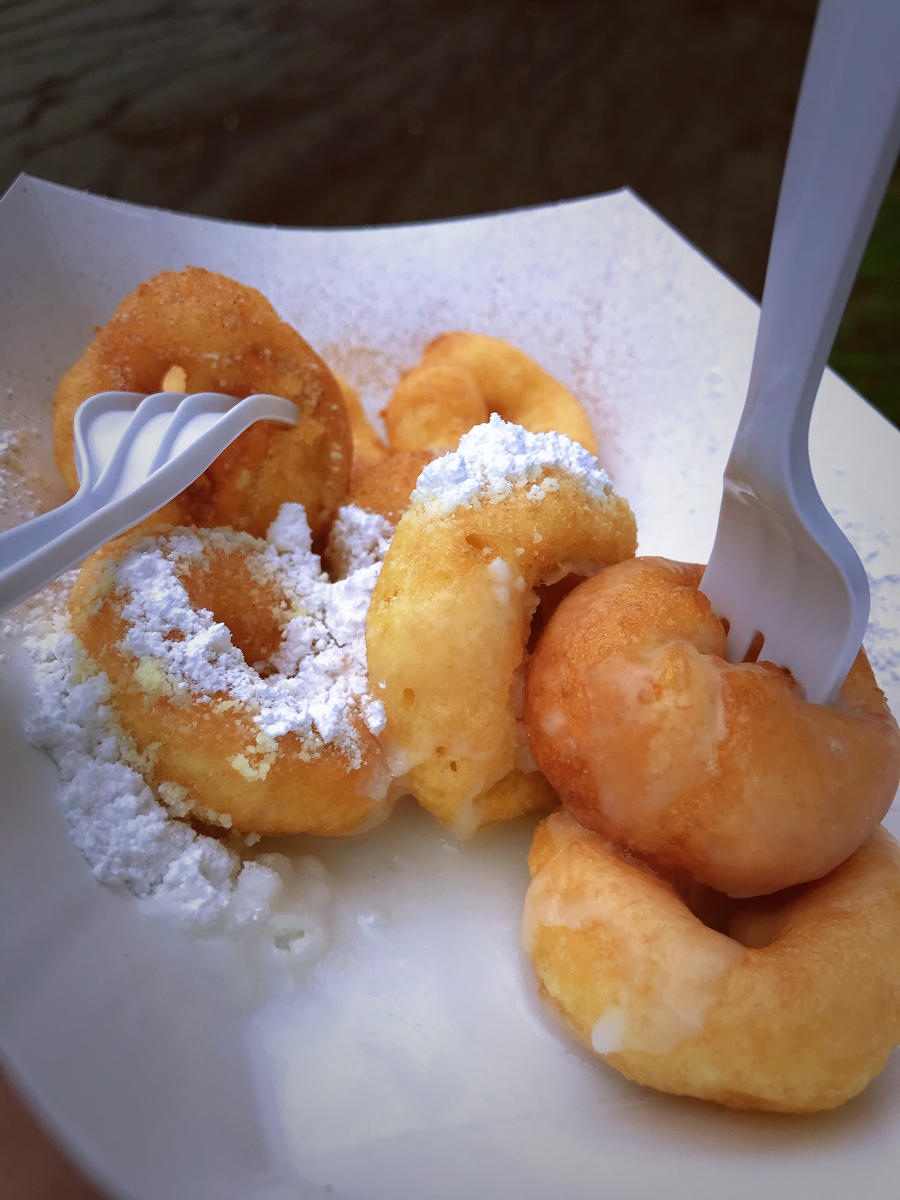 Anything on the menu though is a potential epic Insta trendy food shot. Check out this banana pudding waffle we got. It was covered in whipped cream, vanilla wafer crumbles, actual gooey banana pudding, and each triangle slice of the chocolate chip waffle was on a stick for easy and adorable eating/photographing/insta-bragging.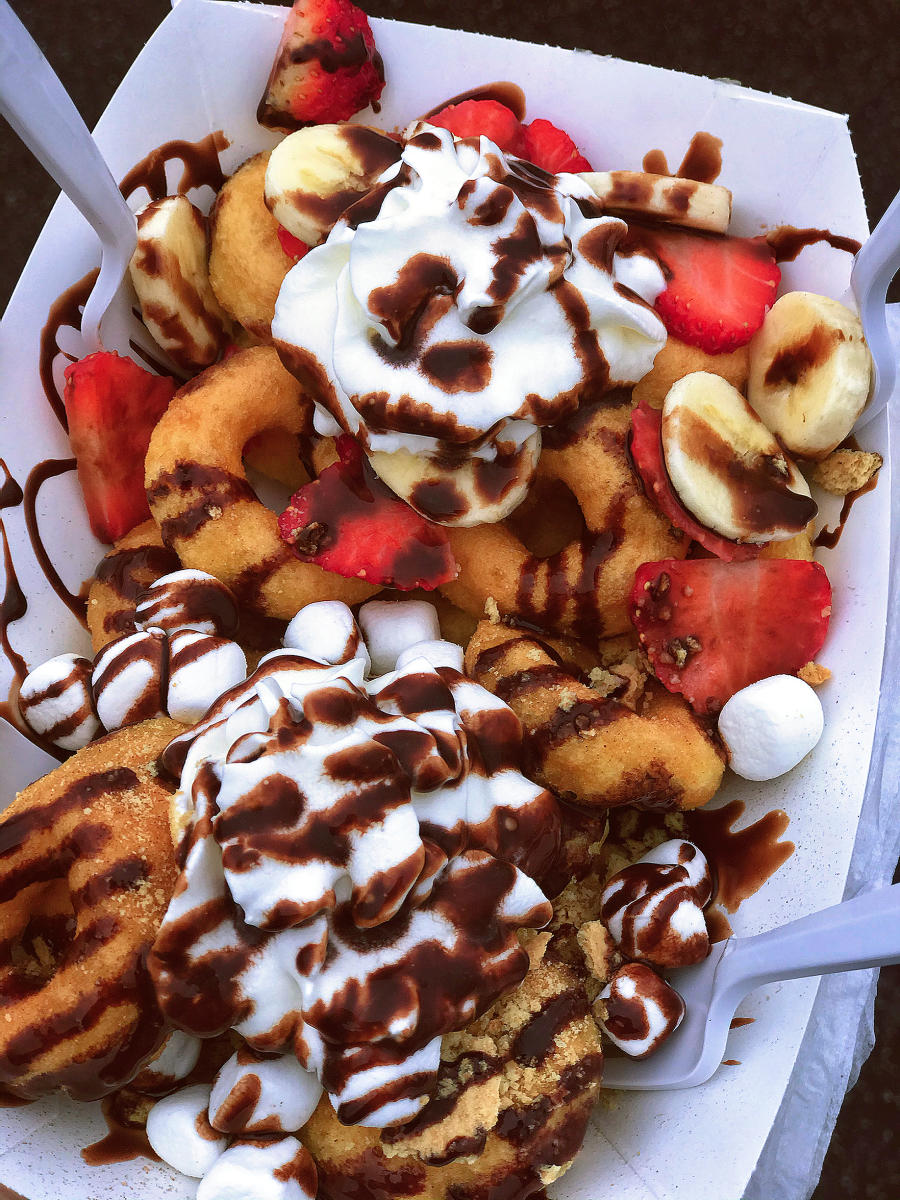 They've been moving around a bit lately, but you can check their Facebook for future locations where they'll be set up.
Dive-In Donuts
Ig: @DiveInDonut
Fb: @DiveInDonuts
(830)743-8921