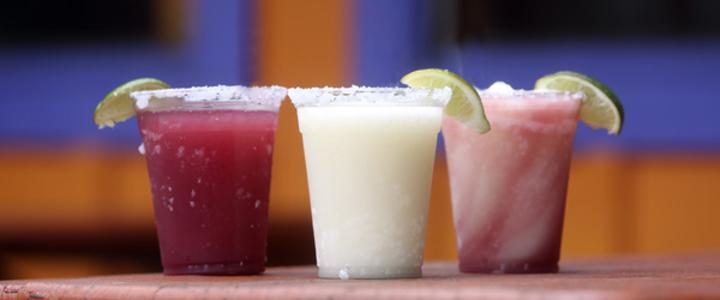 We think it's a little odd that National Margarita Day is in February. Don't let the calendar tell you when you should have a drink – In New Braunfels, any day is a great day to enjoy a little tequila. It was a hard job, but we've sampled the local offerings and have curated the top spots to responsibly enjoy a margarita. There are a few surprises in store including a German Restaurant and a pizza pub, so take a look and plan your experience. Don't forget we have Uber and Lyft operating in the city.
Okay, no more idle chit-chat. We know what you're here for. The absolute BEST MARGARITAS IN NEW BRAUNFELS are at Cantina del Rio in Historic Gruene, and that's not just our opinion. For the last 9 years in a row, this hotspot has been voted the best margarita in New Braunfels by readers of the Herald-Zeitung. Why not judge for yourself? Keep reading for some of the best spots in New Braunfels to grab a margarita!
Margaritas in Downtown New Braunfels
Delightful Downtown New Braunfels is filled with wunderful shops, talented crafts, renowned chefs, and plenty of opportunities to responsibly wet your whistle. 
Margaritas in Gruene Historic District
Being that limes are green and well, we are talking about Gruene here, it is fitting that you'll find an amazing assortment of margaritas while taking in the historic landscape. Cantina Del Rio has been voted New Braunfels' best margarita for years by the Herald-Zeitung. Tip: order a margarita flight to sample and find your favorite. Another tip: pair it with some queso and guacamole, because these margaritas are the real deal!
Margaritas around New Braunfels
Lastly, New Braunfels offers some great options outside of the Downtown and Gruene areas. Don't hesitate to branch out!