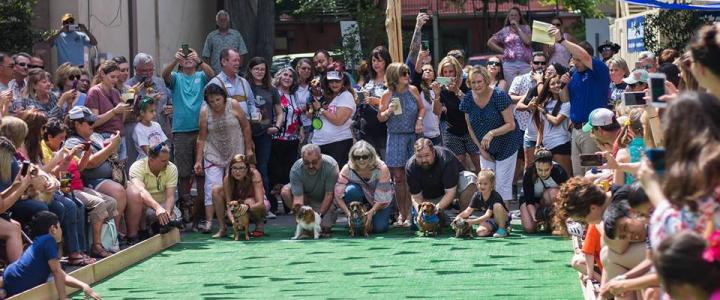 We've gathered up some of New Braunfels' best and unique upcoming events that are sure to cause FOMO, so be sure to add these to your calendar, Facebook, or phone.
January 8 - February 5th  - Swing Dance Classes with Rob Van Haaren
Swing Dancing can be very intimidating but attend these classes and you'll find it is not. Dancing is fun and exciting (regardless of whether you're getting it "wrong" or not). The best way to get into dancing is to start from a point of having fun and that's what these classes are all about.
January 11-13th - New Braunfels Antique Show
Unique treasures from across the globe await you at this annual event. Over 10,000 square feet of antiquities and crafts from 19 states and France. This year's event is highlighted by a Square Paper and Postcard Show.
January 5, 12, 19, 26th - New Braunfels Farmers Market
Keep your health-conscious New Year's resolutions by shopping local, with fresh, organic produce and fares. Rated as one of the best in the nation, the New Braunfels Famers Market is open every Saturday from 9 to 1. This hometown staple is pet and family friendly.  
January 12th - Headwaters at the Comal - Historic Tour
You'll want to check out the 1930's era buildings and sites scattered around the Headwaters at the Comal. Learn how the Comal Springs continue to provide life for generations of Texans, dive deep into the archeological treasures and see first-hand the history in your own backyard.
January 20th - Dachshund Races
One of the most popular events at Krause's Café returns! This family friendly gathering brings all breeds of dogs out for a quick run down the raceway. Be sure to Register Fido ahead of time. The event is free and happily accepts donations to the Humane Society of New Braunfels.