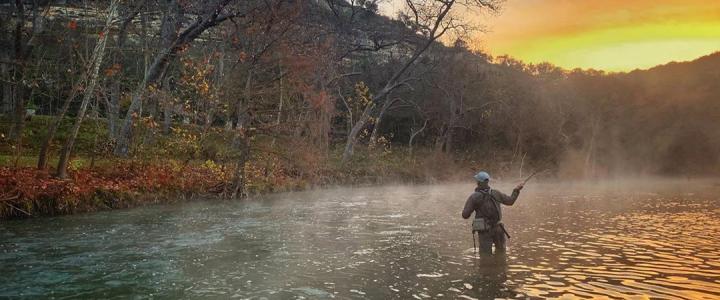 Photo Credit:
@odomonthefly
Texas Parks & Wildlife has released the 2021-2022 trout stocking schedule.
Starting on December 3, 2021 through February, thousands of rainbow trout will be stocked in the Guadalupe River and other sites around New Braunfels. Each year, anglers visit New Braunfels to cast a line. In fact, the Canyon Tailrace will have the most trout stocked of any location in Texas. More than 20,000 fish will be released in this stretch of river between the Canyon Lake Dam and the city of New Braunfels! Not only that, but New Braunfels is home to Action Angler, the ONLY stream-side fly shop and guide service in Texas.
Stocking dates for each location in and around New Braunfels are as follows:
Canyon Tailrace – Total of 20,331 trout
12/3/2021
12/10/2021
12/17/2021
12/22/2021
12/30/2021
1/7/2022
1/14/2022
1/21/2022
1/28/2022
2/27/2022
Fischer Park Pond 1 – Total of 910 trout
Lazy L&L Campground – Total of 200 trout
Guadalupe River State Park (Spring Branch) – Total of 1,500 trout
Coming to fish this winter? Book a stay along the river right here in New Braunfels! Browse our wonderful New Braunfels vacation rentals, cabins, campgrounds, and more at playinnewbraunfels.com/stay.
More Fishing Resources:
Texas Parks & Wildlife Website
Action Angler Fly Shop & Guide Service