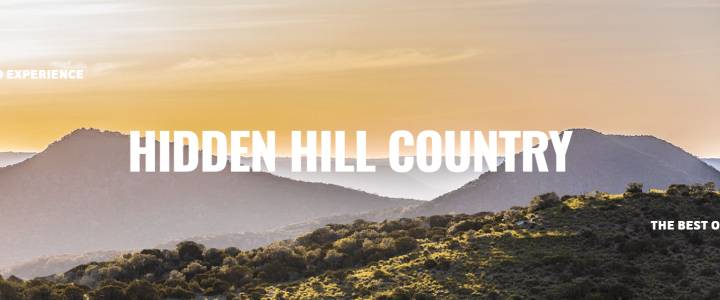 Hill Country State Natural Area. Photo by Kenny Braun.
PEOPLE FROM ACROSS THE WORLD travel to Central Texas to explore the Hill Country—a surprising landscape of granite uplifts and limestone plateaus bisected by spring-fed creeks and rivers. The same forces that made the Hill Country such a beautiful place also made it relatively tough on early inhabitants, who encountered thin, rocky soils and an extreme climate prone to drought one year and flood the next. Coming from places like Appalachia and Germany, the settlers made their way in the mid-1800s by forming tightknit farming and ranching communities scattered among the hills, each with its own distinctive Texan character. As Texas has modernized, the Hill Country's topography doesn't pose the challenges it once did. Nowadays, anyone can venture to the magnificent granite batholith of Enchanted Rock or go two-stepping at Gruene Hall in New Braunfels. But along with popular destinations like these—which newcomers shouldn't miss—the Hill Country still harbors some lesser-known treasures, including destinations for dancing to live music, exploring a small town, hiking remote trails, floating a river, and motoring through this unforgettable landscape.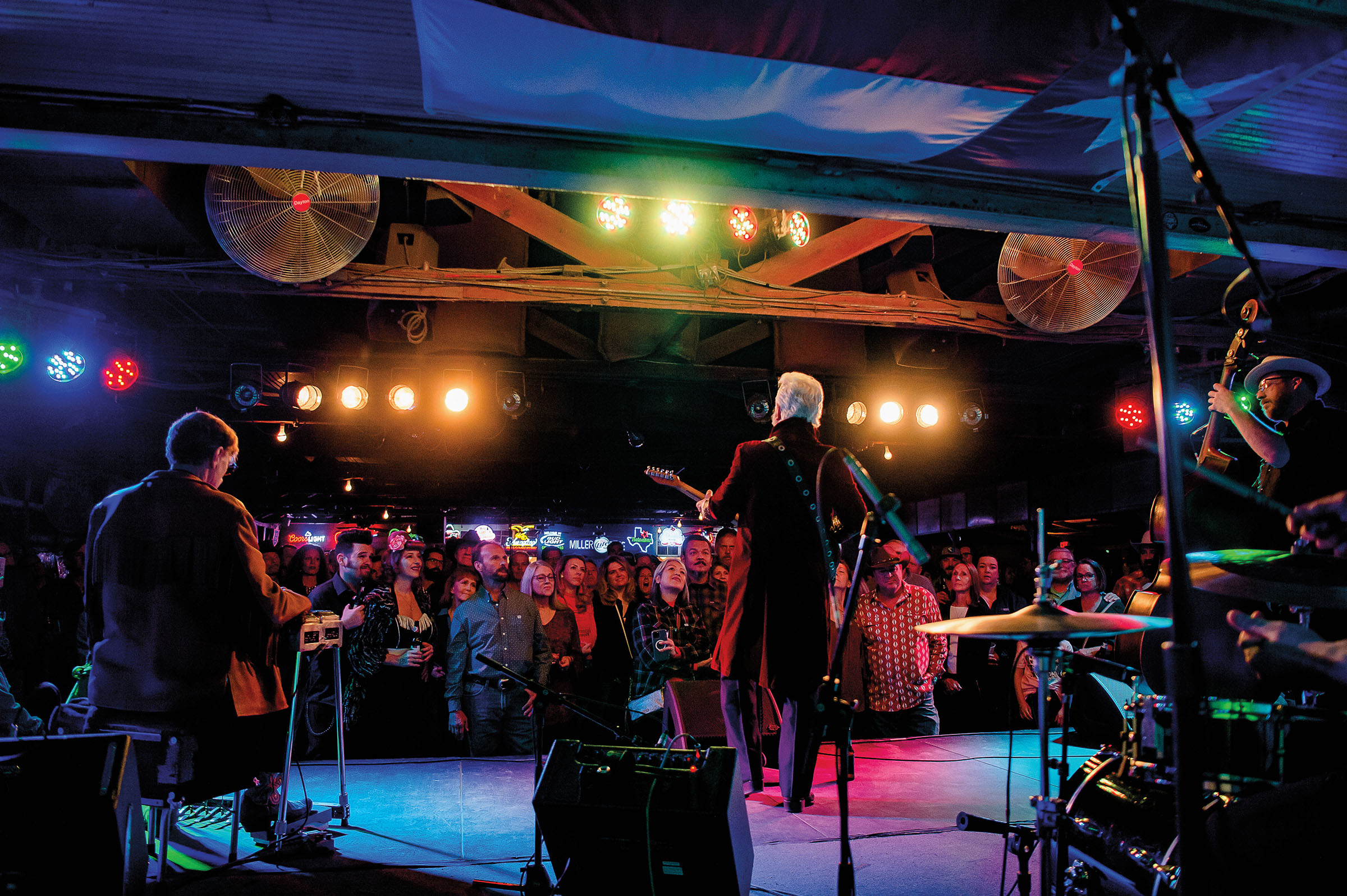 Gruene Hall. Photo by Tiffany Holfeldt.
DANCE HALLS
BY MICHAEL CORCORAN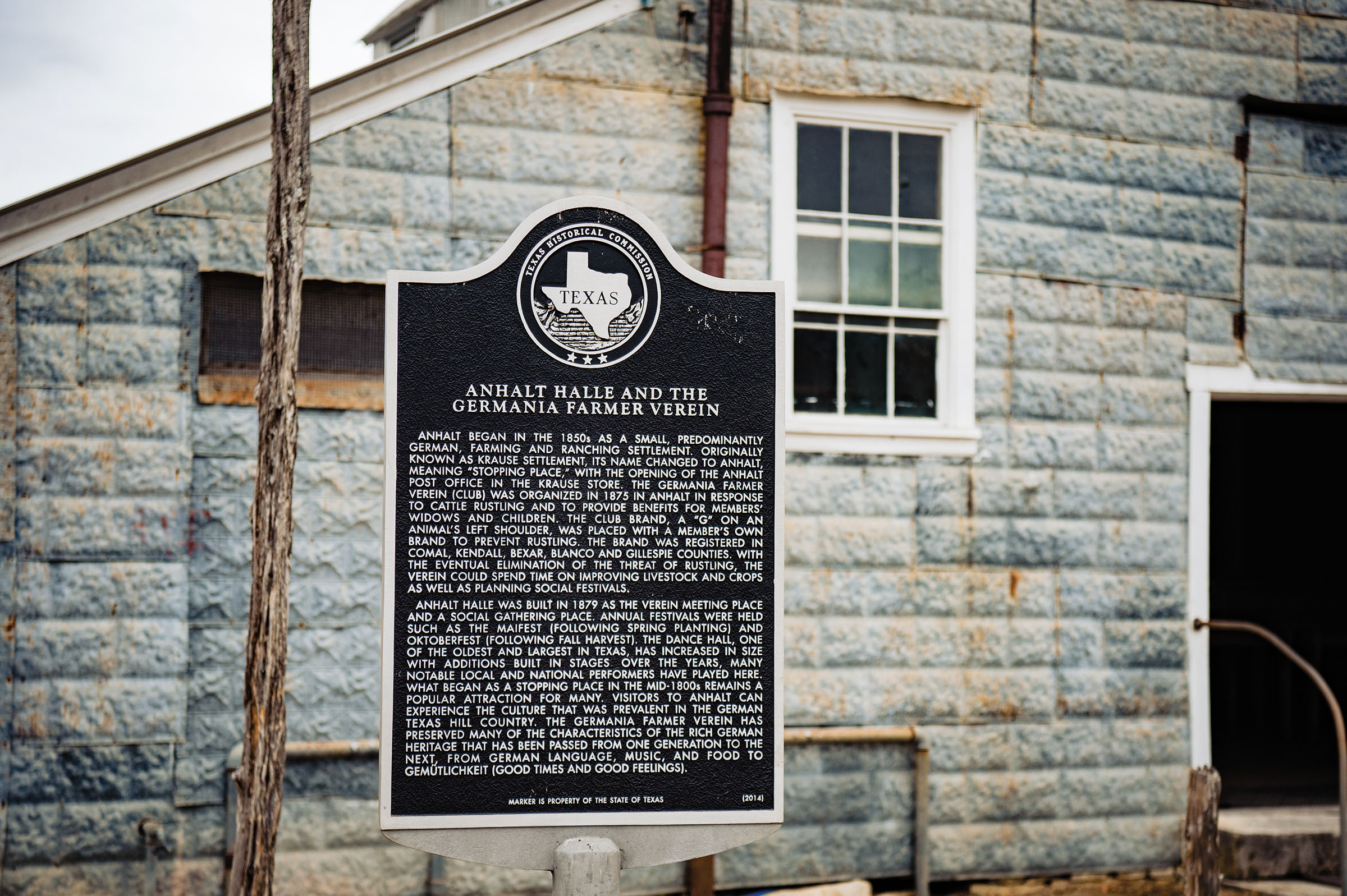 Anhalt Hall. Photo by Tiffany Holfeldt.
Hidden Spot:ANHALT HALL, SPRING BRANCH
Anhalt Hall used to draw about 2,000 boot-scooters and polkaholics for its Maifest and Oktoberfest dances in the 1940s and '50s. But that number is down to about 300 for dances on the third Saturday of most months as the old regulars have aged out, and the younger crowd flocks to hipper locales in Gruene or Luckenbach. Songs have been written about those dance halls, while Anhalt is an overlooked treasure. If anybody penned a tune about this place, a good title would be "Hardwood Heaven."
Still owned by the Germania Farmer Verein—the agricultural association that built the hall in 1879—Anhalt is as authentic as a Texas landmark can be. Museum-quality artifacts, such as a wooden icebox, a cistern pump, and an early 1900s soda bar, harken to the past. This is a place to dance like your grandparents did to the same Western swing music and maybe an occasional polka. Along with monthly dances, the hall is available for rent.
The association built the Anhalt in phases, adding the dance hall to the meeting hall in 1908, followed by the kitchen and dining hall in 1953. The building's exposed wooden ceiling trusses get the oohs, but the ahhs go to a smooth, sturdy dance floor, made of two layers of oak, that taunts non-dancers. Tickets for the regular dances start at $15.
2390 Anhalt Road, Spring Branch.
830-438-2873; anhalthall.com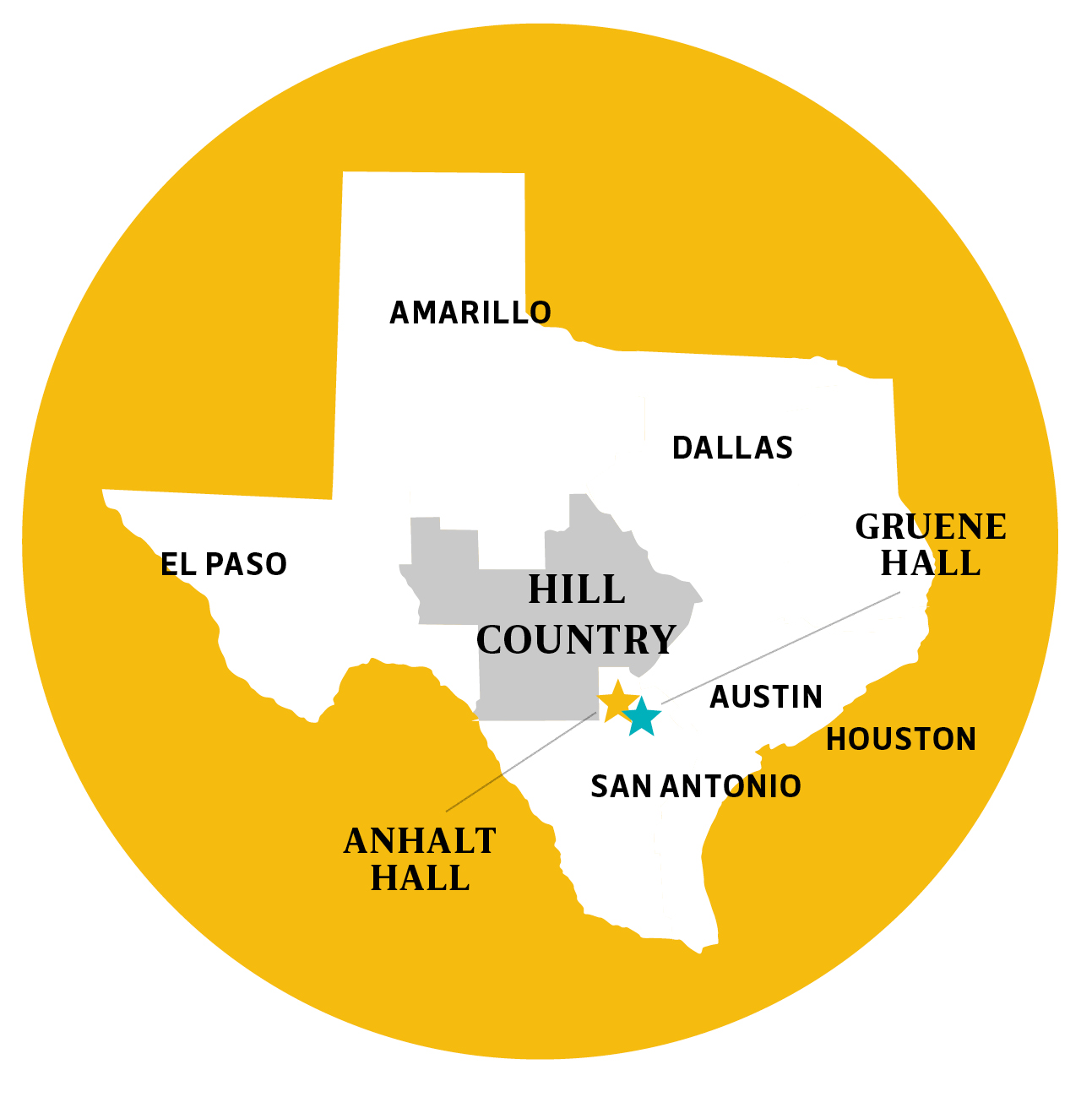 Classic Spot: GRUENE HALL, NEW BRAUNFELS
Major acts like George Strait, Garth Brooks, LeAnn Rimes, and Los Lobos don't play Gruene Hall for the money—the capacity is just 500—but for the experience of becoming one with the dance hall's glory. A good night anywhere else is a great night at Gruene Hall, built in 1878 by German immigrants and carefully preserved 100 years later. Gruene is popular with day-trippers on weekends, when the hall offers free daytime shows. But don't call it a tourist trap. This venue with the side-flap windows always delivers, making it a perennial favorite of diehard Texas music fans. Lest you forget that modern times stop at the entrance, the bar is cash only. Ticket prices vary.
1281 Gruene Road, New Braunfels. 830-606-1281; gruenehall.com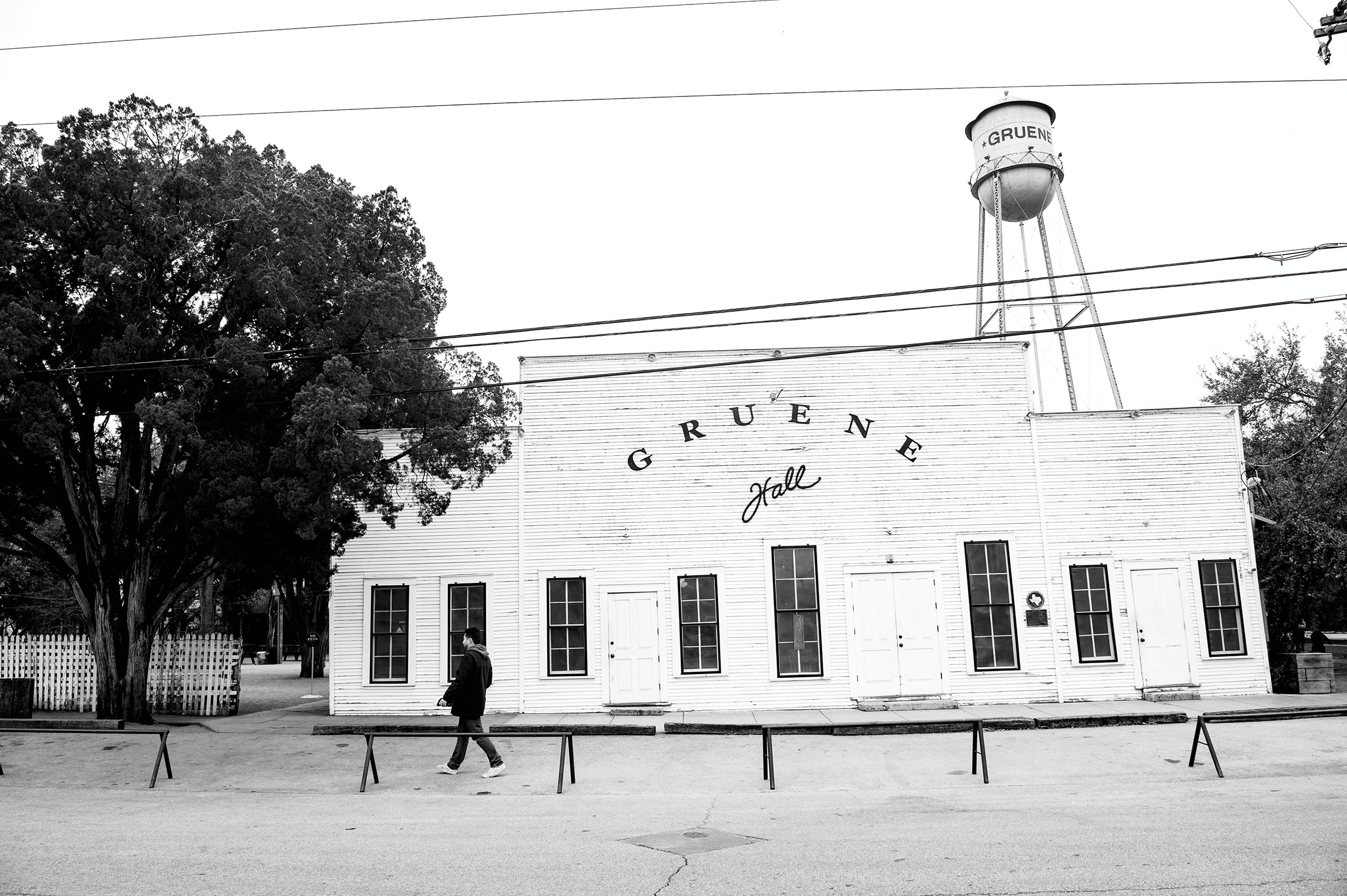 Photo by Tiffany Holfeldt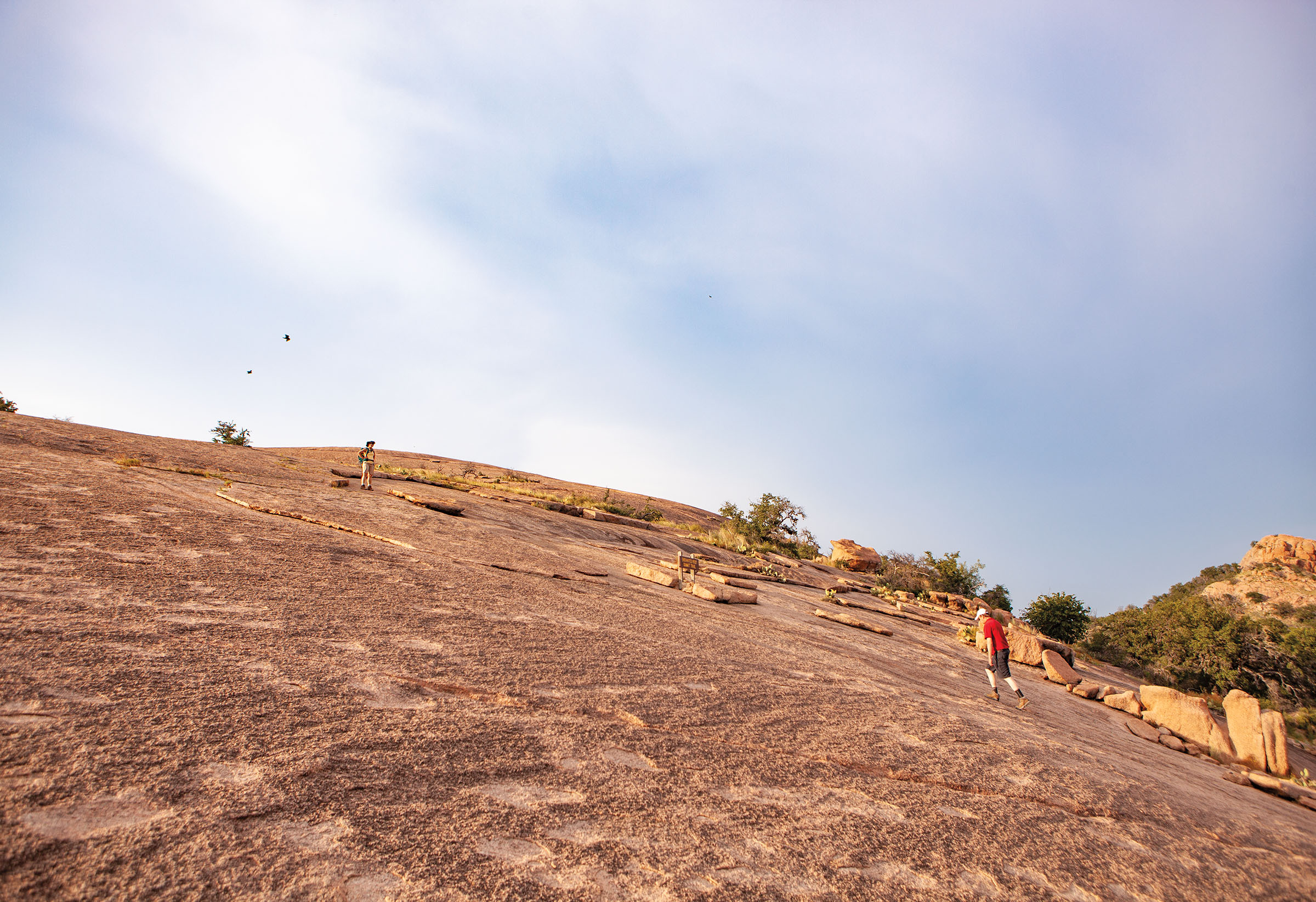 Enchanted Rock. Photo by Kenny Braun.
HIKING
BY PAM LEBLANC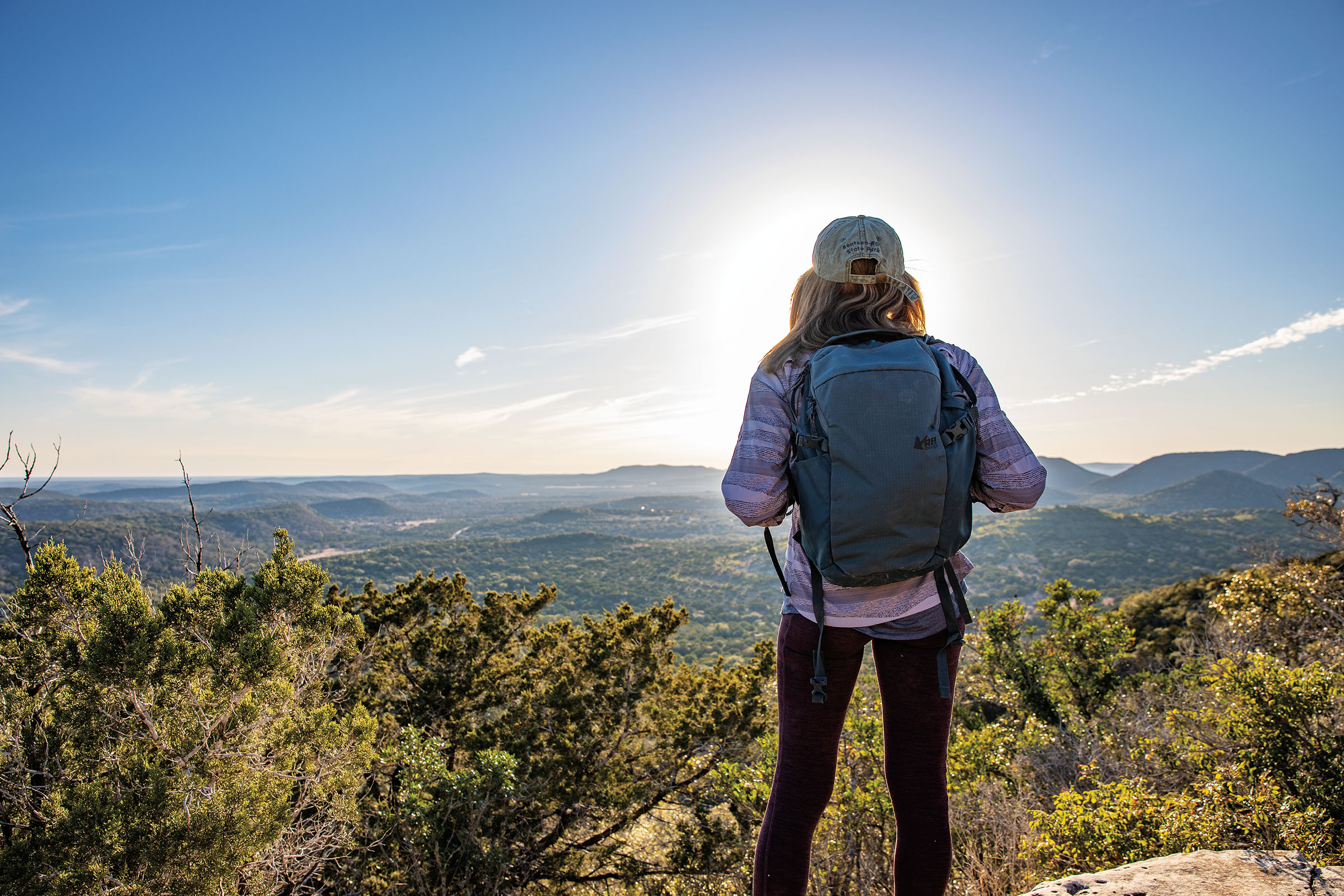 Hill Country State Natural Area. Photo by Kenny Braun.
Hidden Spot: WEST PEAK OVERLOOK TRAIL
HILL COUNTRY STATE NATURAL AREA
Just 10 miles southwest of Bandera, aka the Cowboy Capital of the World, a network of trails at Hill Country State Natural Area crisscrosses the rugged terrain of a former cattle ranch. Eat your Wheaties if you decide to tackle the West Peak Overlook Trail, a 1.2-mile scramble through prickly cactus and cedar-studded terrain. The trail climbs up a stretch of limestone blocks to a broad knob that's one of the park's Twin Peaks. Benches tucked in the trees provide a place to rest your quads and contemplate the park's rugged Hill Country beauty, which spills off in all directions. The trail loops like a lasso at the top, so you can make a lap and head back down the way you came. Sunrise is an opportune time to hike the West Peak Overlook Trail, when the morning light casts a shimmering orange and gold hue across the landscape. If you're feeling ambitious, the Spring Branch Trail offers a chance to extend your hike for miles. Natural areas like this are a good reminder that wide open spaces still exist in the Lone Star State. Entry costs $6 per adult, free for children 12 and under.
10600 Bandera Creek Road, Bandera. 830-796-4413;
tpwd.texas.gov/state-parks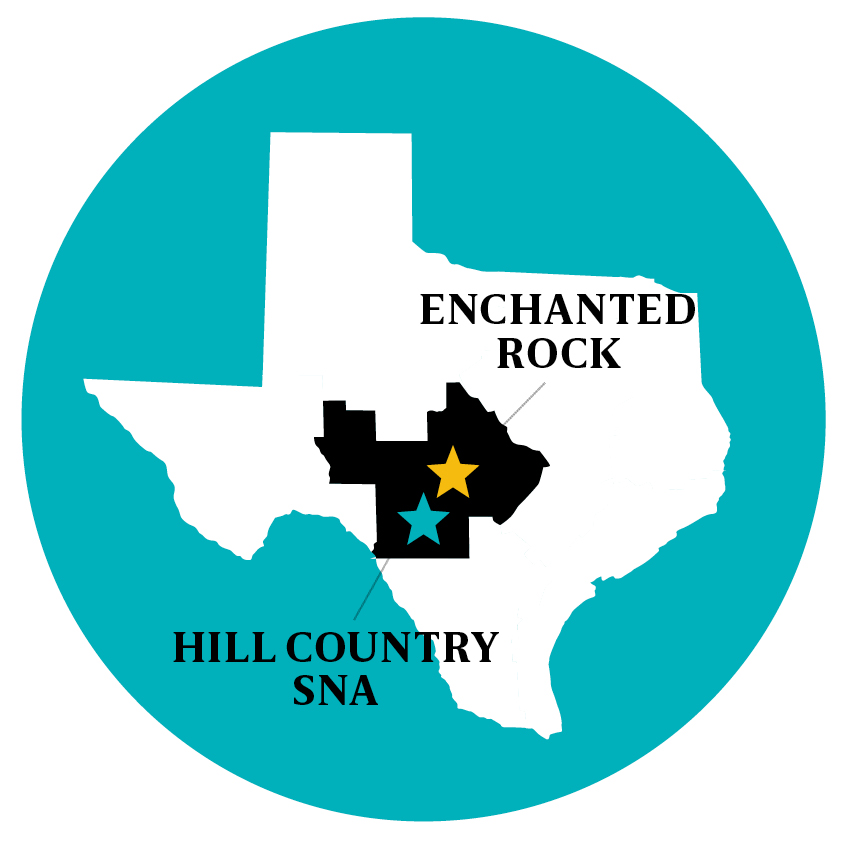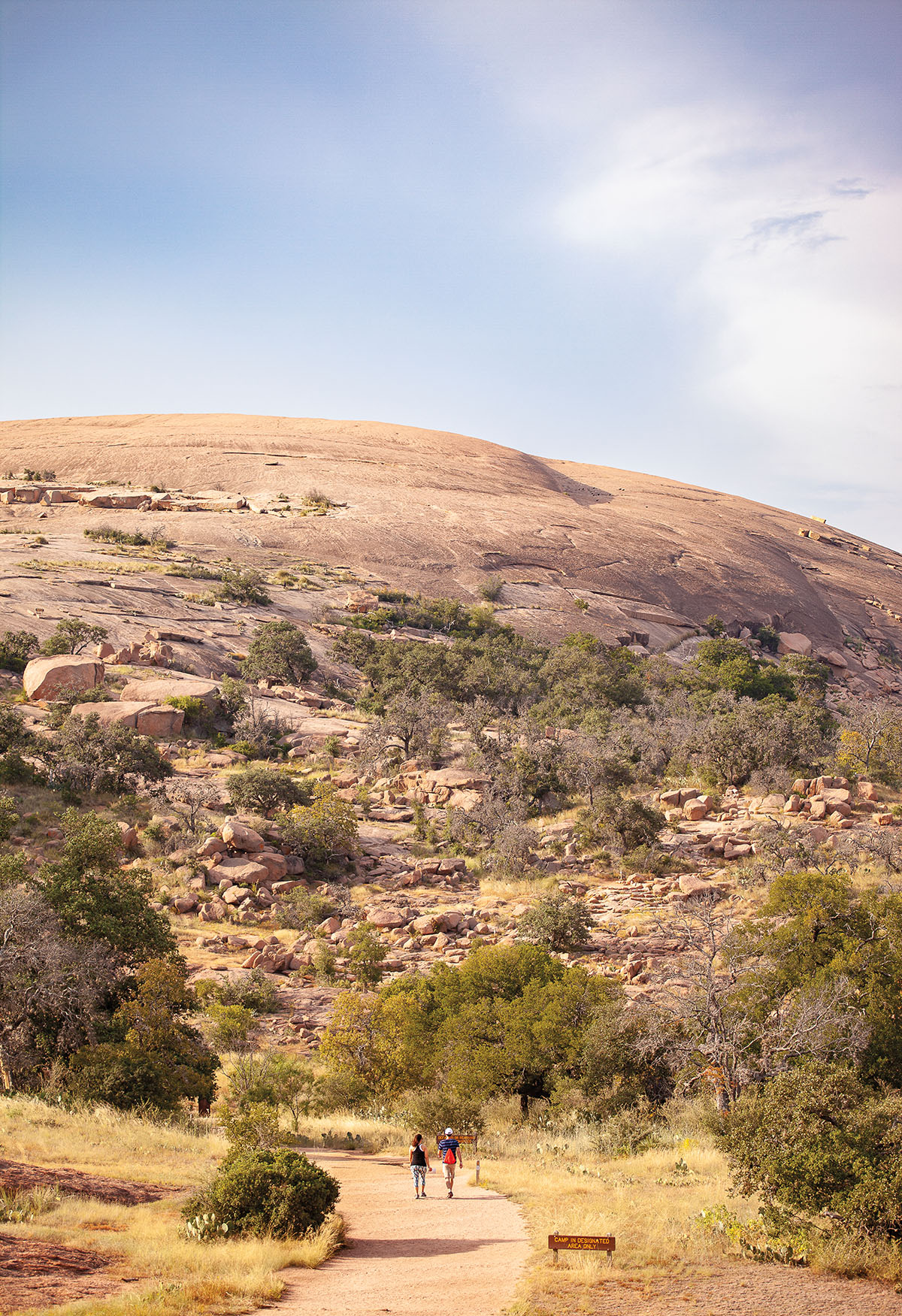 Photo by Kenny Braun
Classic Spot: SUMMIT TRAIL
ENCHANTED ROCK STATE NATURAL AREA
It takes about 45 minutes to reach the top of the 425-foot pink granite dome at this popular park north of Fredericksburg. Along the way, you'll encounter massive slabs of granite that have peeled from the rock like an onion and fragile vernal pools, which are shallow dimples where delicate rock quillwort plants and fairy shrimp live. The panoramic view from the top of Enchanted Rock is a breathtaking perspective of the surrounding Hill Country, along with a stream of ant-like humans marching up one of the most visited destinations in the Texas State Parks system. Enchanted Rock caps attendance at 400 vehicles per day. Reservations can be made up to one month in advance. The park recommends reservations for all visitors, and they are required for weekends, holidays, and school breaks. Entry costs $8 per adult, free for children 12 and under.
16710 Ranch Road 965, Fredericksburg. 830-685-3636; tpwd.texas.gov/state-parks
TUBING
BY JOE NICK PATOSKI

Classic Spot: THE MIGHTY GUADALUPE
From March through October, hundreds of thousands of Texans flock to the chilly waters of the lower Guadalupe River to tube. This method of heat relief involves plopping down in a large tire-size inner tube or other flotation device to float a portion of a 20-mile stretch of "the Guad" below Canyon Lake Dam. Two popular areas are the Horseshoe—a bend in the river near Sattler—and the run from Third Crossing to Second Crossing downriver from Sattler, which includes a long chute. Another favorite, the 3.5-mile stretch from First Crossing through Hueco Falls—one of the biggest rapids on a Hill Country river—concludes in Gruene, where restaurants and other attractions, including Gruene Hall, offer sweet repasts to end a day on the water. Tube rentals and shuttles typically cost about $15 to $20 per person. Find information, including a list of outfitters, on the website of the Greater New Braunfels Convention
& Visitors Bureau.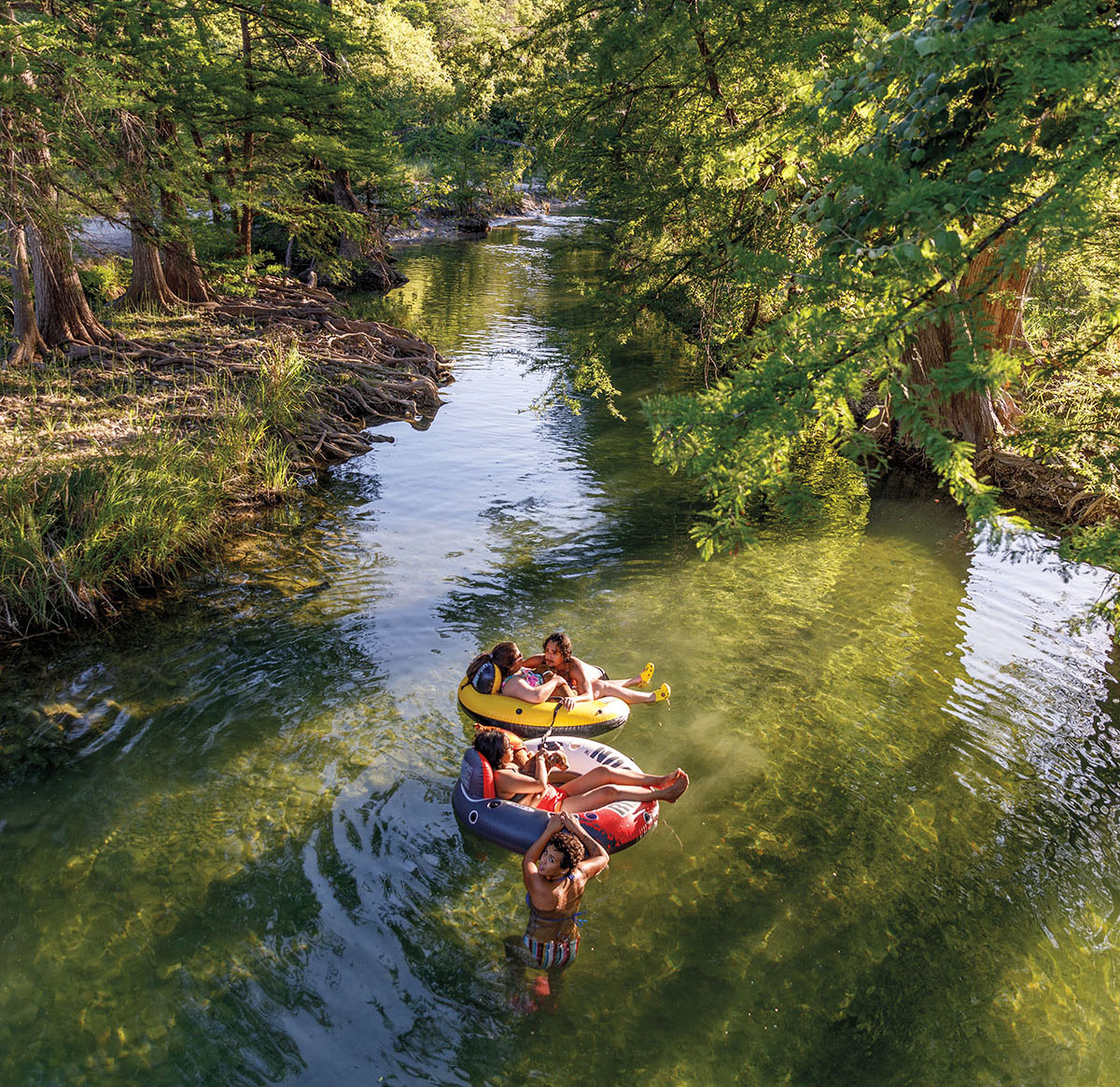 Medina River. Photo by Kenny Braun.
Hidden Spot: THE MESMERIZING MEDINA
If floating on a Texas river alongside hundreds of other people isn't your idea of quality time on the water, consider the river less-tubed: the Medina. Running 120 miles from the Edwards Plateau in Bandera County to its confluence with the San Antonio River, the Medina River's tubing sweet spot covers about 10 miles of the 27-mile stretch from Medina to Bandera. The narrow river runs shallow and swift, and as translucently pale blue-green as any other Hill Country waterway. With a limestone bottom and a handful of mild rapids, the Medina is a tame, idyllic tubing option. Alleys of towering bald cypress crowd the banks on both sides. The Medina remains close to pristine as locals and visitors appreciate its fragile beauty and have taken care not to abuse the river with litter. Neither glass bottles nor Styrofoam ice chests are allowed on the river.
To access the Medina, tubers can take a shuttle from Bandera and get dropped off a half-mile upstream of town. A handful of lodging and outfitter companies provide shuttles and equipment rentals. The Medina River Company runs shuttles and rents tubes and kayaks. The cost is $20 per tube ride and shuttle. For $50, Peaceful Valley Kayak rents and shuttles kayaks on a 5-mile run and will shuttle tubers upon request during the summer months when the river's flow is adequate.
themedinarivercompany.com;
facebook.com/peaceful-valley-kayak-102826975334657
SCENIC DRIVES
BY JOE NICK PATOSKI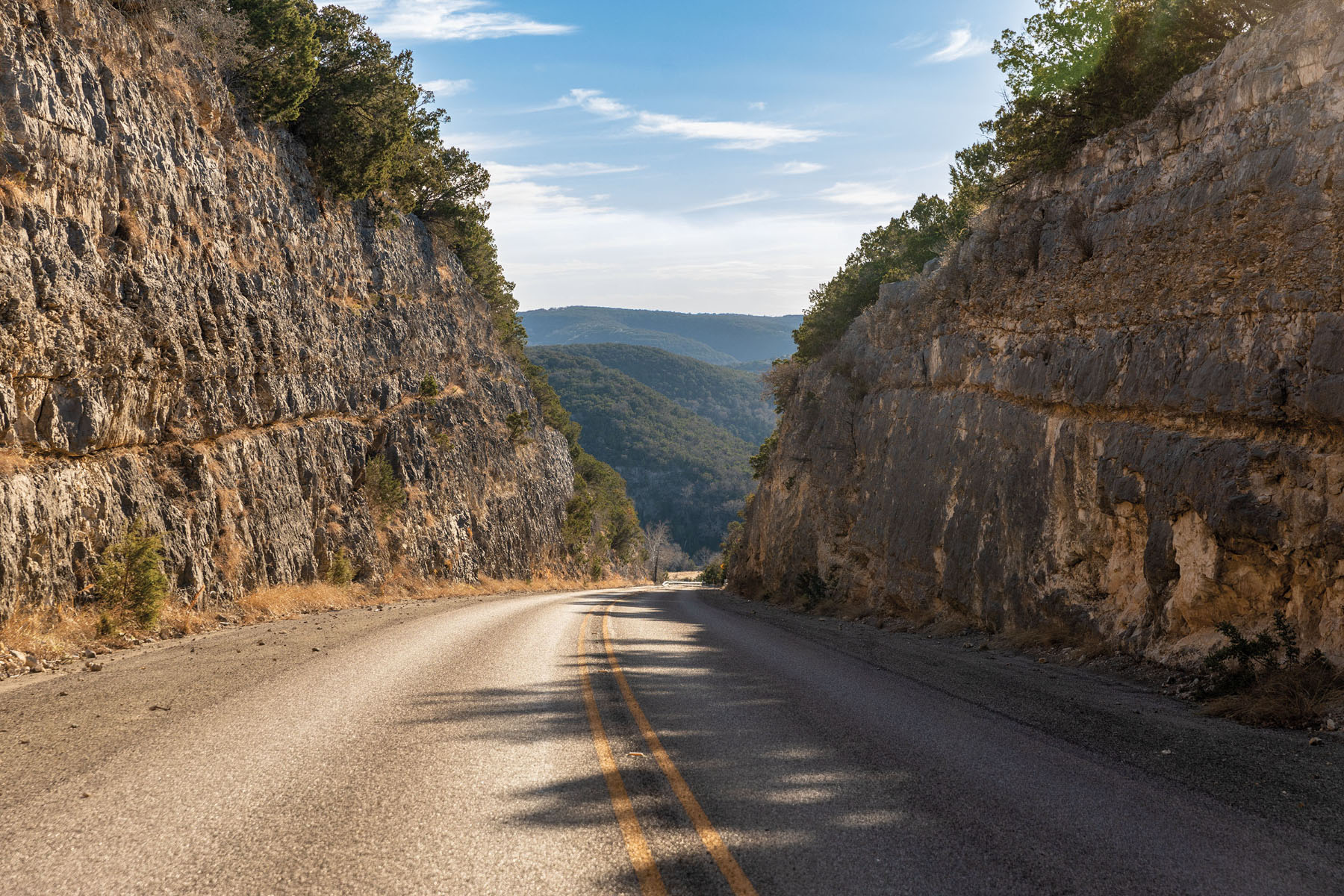 RM 187 near Lost Maples State Natural Area. Photo by Kenny Braun.
Hidden Spot: CAMPS TO CANYONS
For a scenic Hill Country drive you may not have experienced before, it's best to go west, to the land less sullied. The 39-mile route between Hunt and Vanderpool—on State Highway 39 and Ranch to Market Road 187—is a two-fer. The first half begins at Schumacher's Crossing, downstream from The Hunt Store and the gateway to one of Texas' most historic recreational destinations—the upper Guadalupe River above Kerrville. You can load up on supplies, meals, and drinks at The Hunt Store, which was established in 1946 and is still the commercial center for campers and vacationers. Beyond the store, SH 39 becomes a tight, two-lane path that traces the Guadalupe upstream toward its headwaters, crossing the river several times. Along the way, the road passes historic summer camps, vacation cabins and lodges, and pastoral trophy ranches on the waterfront. On the left bank is the open-air Crider's Rodeo and Dancehall, which hosts rodeos and dances on Saturday nights between Memorial Day and Labor Day, offering a taste of the old Hill Country.
As the road gains elevation, the river shrinks and then vanishes, replaced by arroyos and dry washes that hold water during wet times. By the time the river disappears, few signs of human habitation remain. Then the drainages disappear too as the road continues climbing until reaching the rocky plains of the Edwards Plateau, about 500 feet higher than Hunt—now 20 miles in the rearview mirror. Turn left onto RM 187 and ride the plateau for 11.5 miles to the roadside picnic area on the east side of the highway. Pull over and take in the cinematic vista of the distinctive humpback hills spread out to the south and west. The road then makes an ear-popping drop down into the canyon before reaching Lost Maples State Natural Area. It's another 5 miles along the Sabinal River to Vanderpool.
Classic Spot: DEVIL'S BACKBONE
For motorists who've never been to the Texas Hill Country, the 35-mile drive from San Marcos' western edge to downtown Blanco—via Ranch Road 12, Ranch Road 32, and US 281—is a fitting introduction. The road quickly lifts off the coastal flats onto the Balcones Fault, a 500-foot jump in elevation. Four miles past the Wimberley junction, two storied roadhouses, Riley's and the Devil's Backbone Tavern, both popular with cruisers, mark the beginning of the Devil's Backbone—a high limestone ridge that straddles the Blanco and Guadalupe river valleys. About a mile past the roadhouses, a picnic area on the right is worth a stop for sweeping views of the Wimberley Valley.
The historic community of Fischer, about 8 miles farther on the north side of the highway, is worth a bypass too.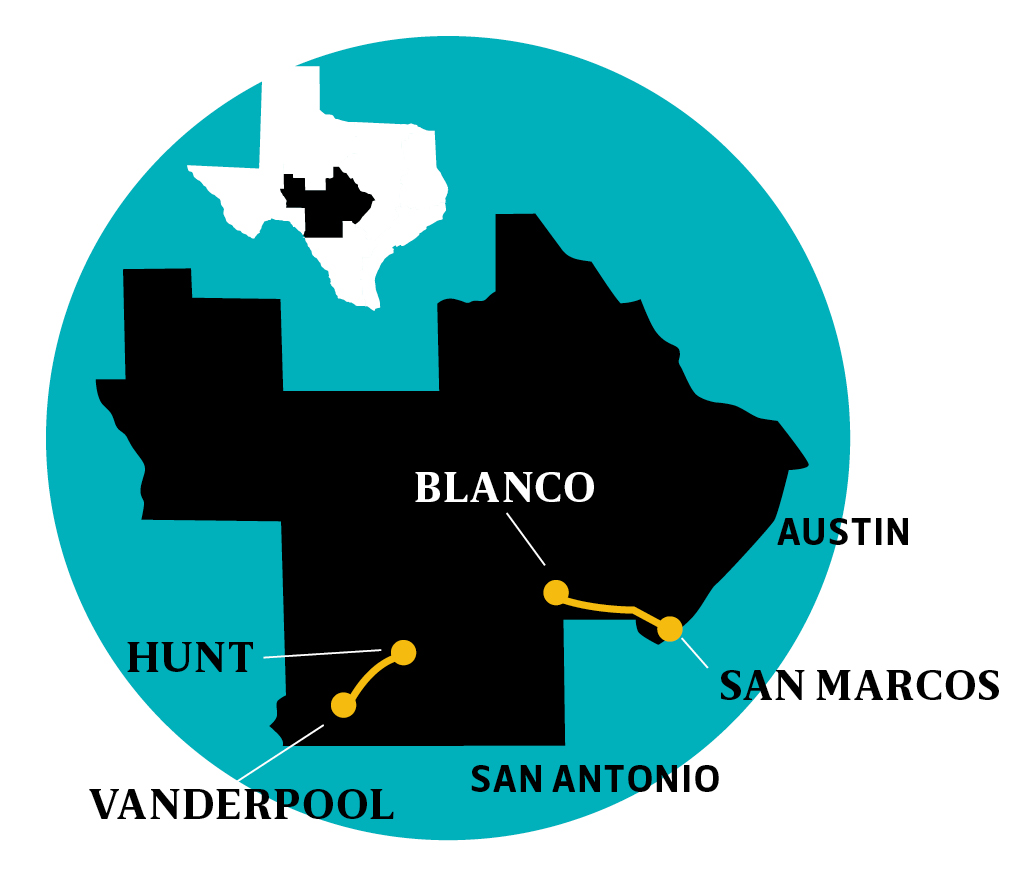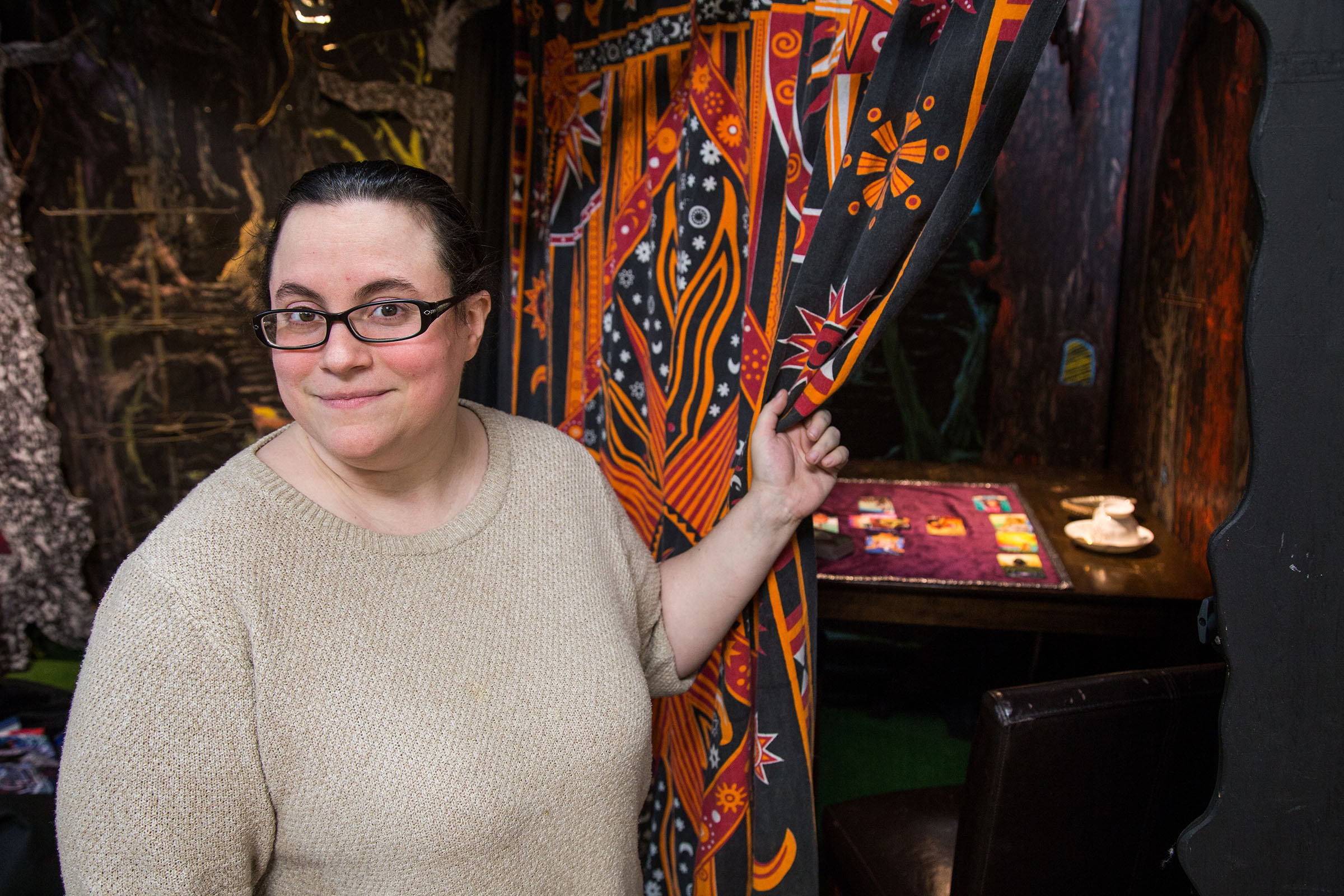 Lauren Connally, owner of Tarot and Chai in Kerrville. Photo by Tom McCarthy Jr.
SMALL TOWNS
BY JUNE NAYLOR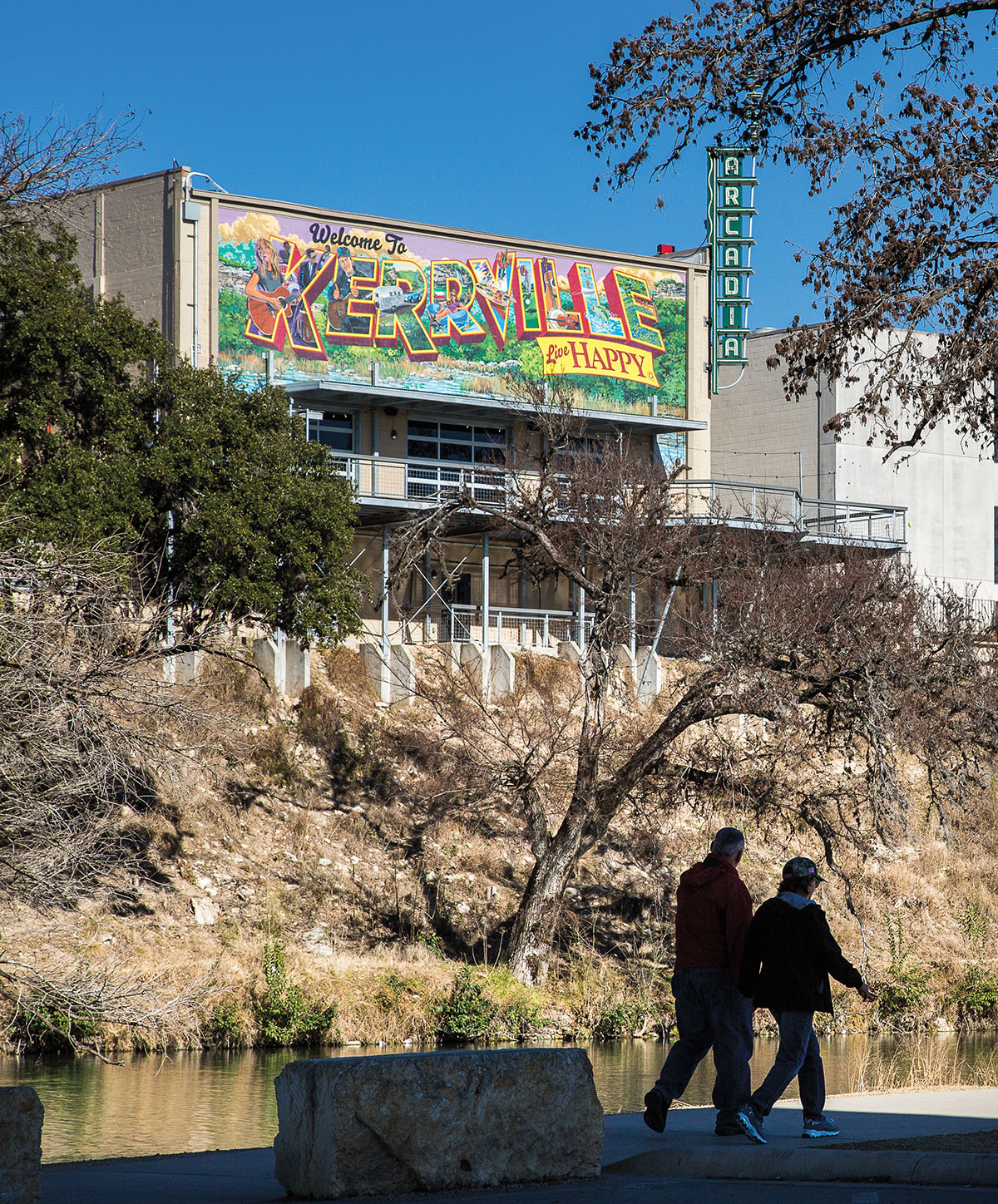 Photo by Tom McCarthy Jr.
Classic Spot:KERRVILLE
The Guadalupe River first attracted Western settlers to the Kerrville area in the mid-19th century, and the Guadalupe still anchors Kerrville's downtown of lovingly restored vintage buildings. "There's such a sense of community and serenity that comes with living in a small town like Kerrville," says Sue Schulse, a Houston transplant who opened Turtle Creek Olives and Vines with her husband, Dan Schulse, in 2019. "It's wonderful to witness the sincerity in everyday interactions with folks here." Visitors will discover art, home décor, primo wine lists, and good food concentrated at the intersection of Water and Earl Garrett streets. Find paintings and sculptures at Rivers Edge Gallery; and exquisite china and crystal, plus antique jewelry and books, at Fitch Estate Sales. Ring the gold Champagne bell for instant service at Turtle Creek Olives and Vines—Schulse's tasting room serving vino, tapas, and charcuterie. On the patio at Grape Juice, soak up the sun while grazing on antelope nachos and wagyu burgers, then wash it all down with select wines and craft brews. For lodging, try the Western-themed Y.O. Ranch Hotel & Conference Center, starting at $109 per night, or the Sleepy Side of Rails, a vacation rental next door to the downtown café Rails that starts at $100 per night.
Kerrville Visitor Center, 2108 Sidney Baker St., opens Mon-Fri 8:30 a.m-5 p.m. and weekends for reduced hours.
800-221-7958; kerrvilletexascvb.com
Hidden Spot: MASON
Like its famous cousin, Fredericksburg, Mason boasts 19th-century German heritage, quaint shops to explore, and interesting wine bars for downtime. But in this burg of fewer than 2,500 residents, parking spaces abound, dinner reservations aren't required, and vintners linger to chat during your tasting. Native cinnamon-colored sandstone characterizes many of the town's historic buildings and old ranching houses, as well as the 1851 military fort that gives Mason its name. Limestone architecture is also prevalent, including the Mason County Courthouse, which is now being reconstructed after a fire destroyed the building in early 2021. Residents appreciate the simple joys of community and neighborly support that abound in small-town life: "It's so much about neighbors helping neighbors with fundraisers and outreach," says Pat Hrdlicka, who runs a reservation service for local lodgings. "Mason is a town with heart." Overlooking the courthouse, Mason Square Hotel offers boutique lodging (starting at $89) and easy access to its next-door neighbor, Murphy Creek Cellars. The latter boasts a wine list of over 130 Texas wines. A few doors down, Square Plate is a storefront café dishing up schnitzel, pot roast, and meatloaf, with terrific carrot cake for dessert. On the square's west side, Market Square offers birdbaths for the garden, stoneware plates for the dining table, and candle-making kits—along with dry-cleaning pick-up and drop-off. Next door, the refurbished 1928-era Odeon Theater shows first-run flicks on weekends and classic films on the third Wednesday of each month. Though tickets cost only $4, the Odeon is rarely crowded. With places like Mason around the next bend, there's always more to explore hidden among the verdant Hill Country horizons.
Mason County Chamber of Commerce and Visitor Center, 108 Fort McKavitt St., opens Mon-Fri 8 a.m.-3 p.m. 325-347-5758; masontxcoc.com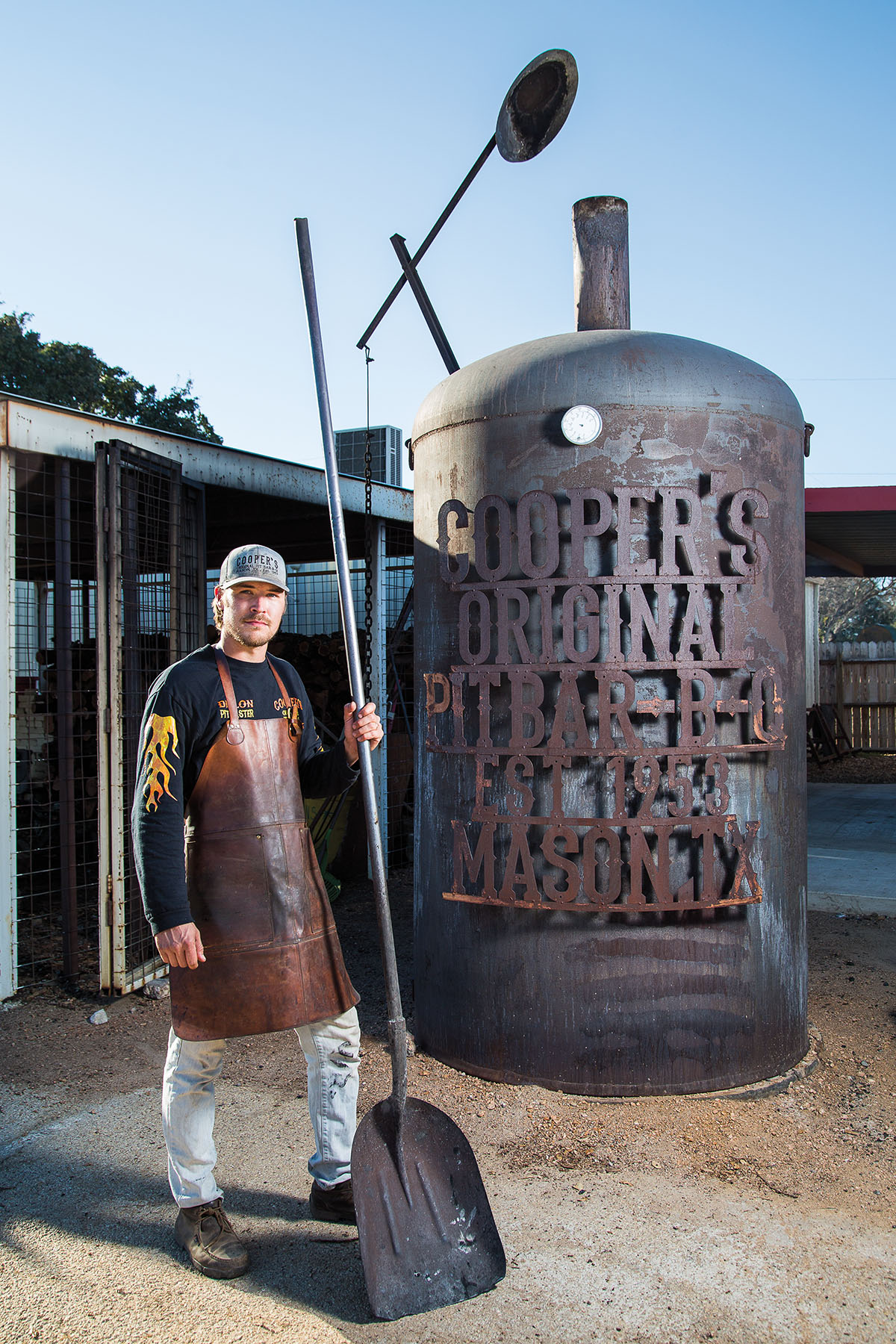 Dillon Estes, pitmaster at Cooper's Original Pit Bar-B-Q in Mason. Photo by Tom McCarthy Jr.
https://texashighways.com/travel/10-hidden-and-iconic-hill-country-destinations-youll-want-to-visit/